Deliverables
Brand Strategy, CRM, Content Strategy, UX, Website Development, Analytics
When it comes to getting gas station owners and marketers to switch fuel suppliers, they need to know that you have the tools and support to help them compete in an increasingly challenging marketplace. But while Phillips 66 had a 140-year legacy as one of the leading fuel brands in the U.S., they were battling the perception that they were a dated, out-of-touch brand that wasn't aligned with their customers' needs.
We quickly realized that the perception was far from reality. With innovative programs like Mobile Pay, branded mobile apps, and 24/7 access to critical business intelligence, Phillips 66 was actually ahead of the curve when it came to forward-thinking innovation. What they really needed was a way to reach prospects efficiently with the right messaging and content to get them to take action.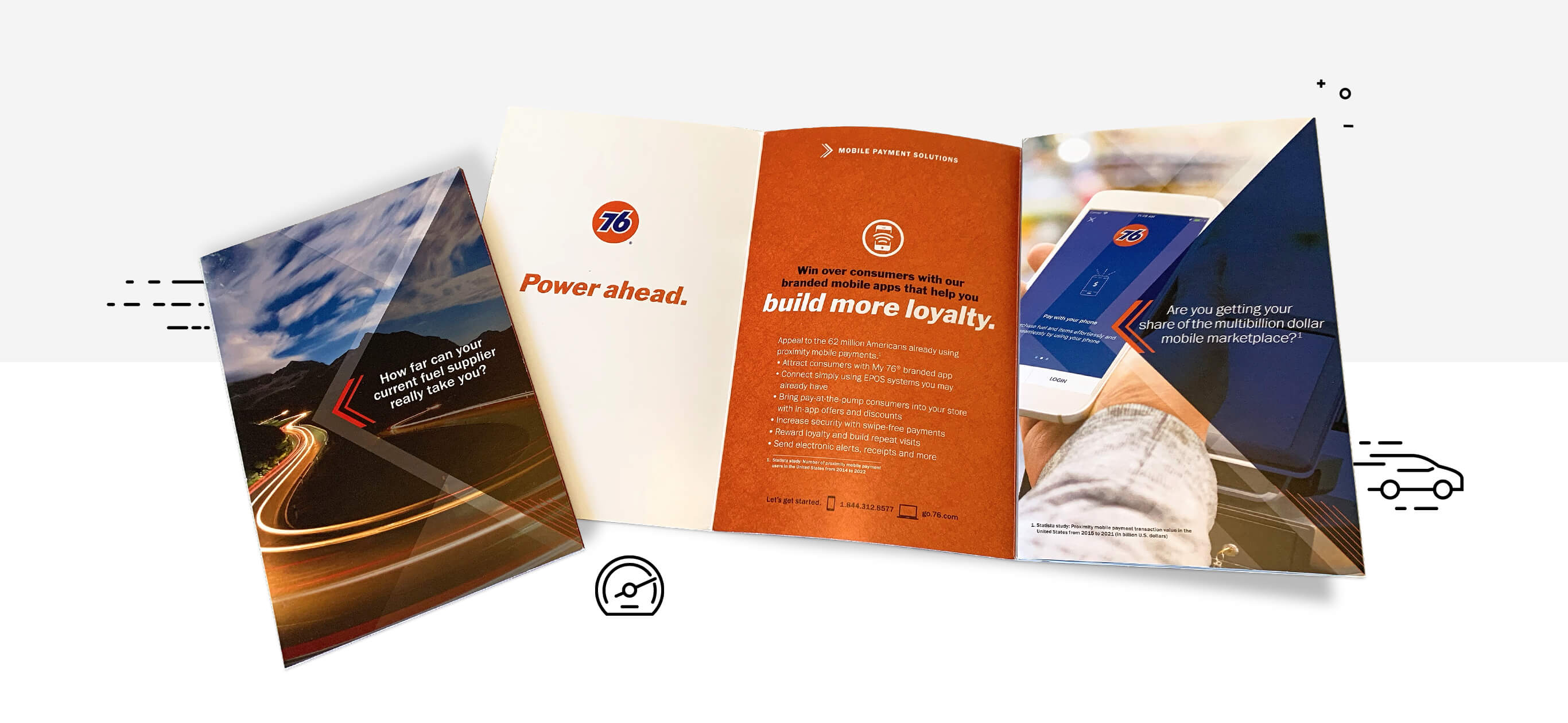 We started by developing a multi-tiered messaging strategy that highlighted their innovative solutions, superior fuel reliability and total business support, all anchored by a new future-forward campaign line: Power Ahead. Our world-class creative team then brought the campaign to life across a sophisticated multi-touch campaign that included direct mail, print, digital media, landing pages, and an email nurture series.
But great creative and messaging will only take you so far. To make sure we were reached the right people with a compelling offer, we performed a comprehensive analysis of their current prospect database and targeting capabilities and developed a powerful lead-magnet that turned their campaign landing pages from passive assets into lead-generating machines. And by integrating analytics across all of channels, we were able to tie our marketing efforts directly to business results.
Million in Pipeline Revenue Generated
over campaign goal for new accounts
Not only was the campaign a huge success, it also gave us valuable insights into which messages were resonating and which media channels performed the best. As we continue to partner with Phillips 66, we can draw on these insights to continually optimize and refine their lead generation campaigns for even better results.
Next Case Study
Creating an online presence as exciting as summer camp
Adam's Camp empowers campers with special needs to reach for the stars every day. So we created a new website that would make families feel that same inspiration and excitement for the programs, even before starting to pack.
View Case Study