Deliverables
Brand Strategy, Creative, Global Media Strategy, Full-funnel Media Execution, Data and Analytics​
Situation before Gravity Global
Payoneer – an ambitious fintech business offering a global payment platform to digital commerce SMBs for sending and receiving international payments. The platform covers more countries than any other provider and makes the transactions easy/easier than the competition. Payoneer appointed Gravity Global in September 2022. The brief was to work on a brand strategy, creative strategy and activation plan for an international brand campaign, which had to be launched and completed by the end of December 2022. The objective of the campaign was to start creating brand FAME for Payoneer, positioning them as the go-to digital commerce partner for global SMBs.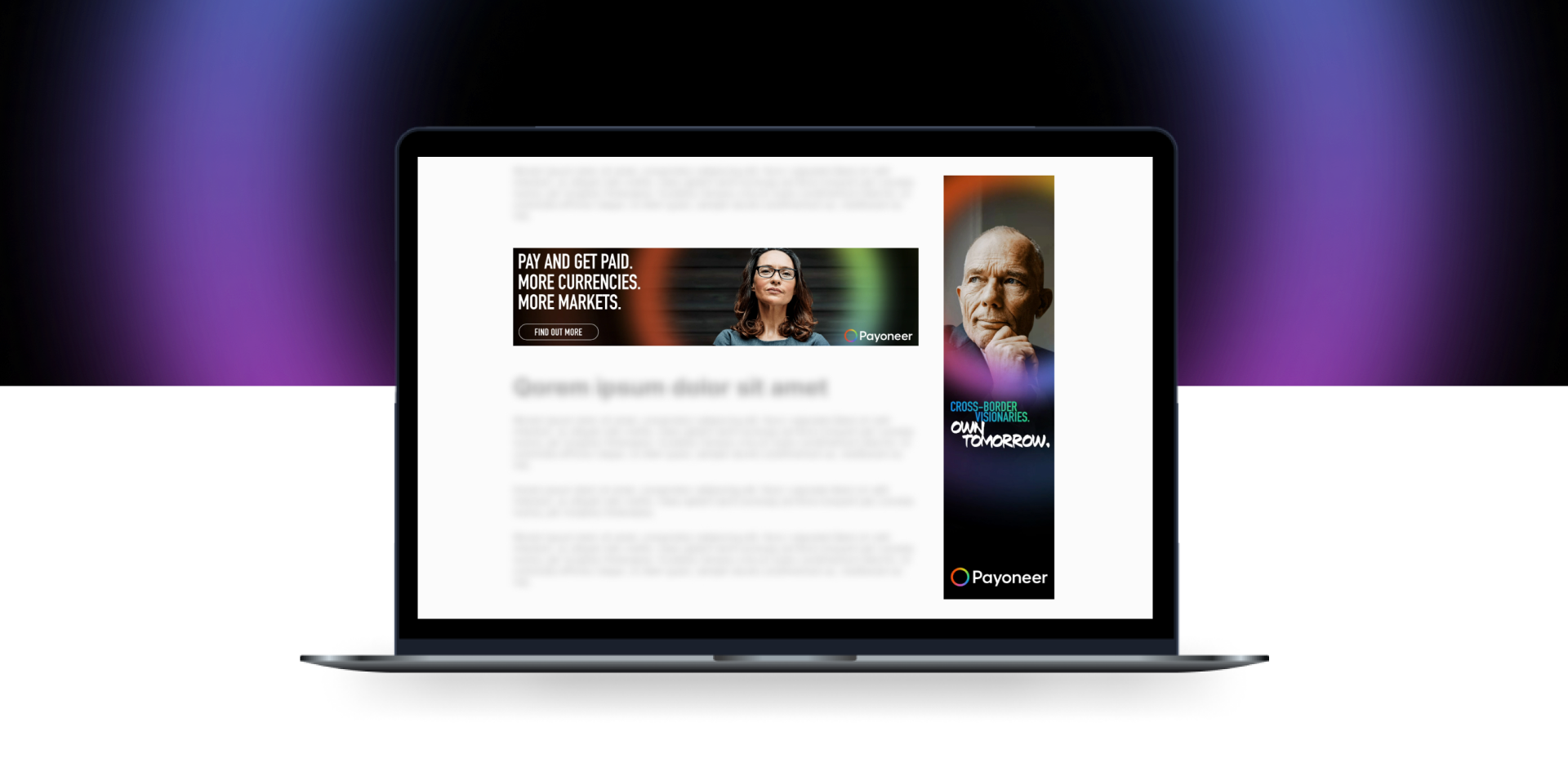 We were tasked to raise brand awareness in some very challenging international markets and drive new business registrations. Previously the business had never embarked on a brand campaign and solely focused on demand tactics. ​
We were to develop, launch and get a result before the end of the year giving Gravity just 4 months to show a return targeting an increase in brand awareness and 100% uplift in monthly lead volumes.​
This was no mean feat required an army of people from Gravity developing market insight, brand strategy development, creative, GTM, test the work in each region and launch in the Philippines, United Arab Emirates, Brazil and India.​
​Our solution was to create a campaign where the difference between audiences should be highlighted understanding that the main target audience (small business owners) are vastly different, and the messaging needed to call out the individual need states.​
​Research showed 'empowerment' to deliver the business ambition was a consistent theme/requirement across the different audience sets. Audiences showed frustration with other providers, and it was felt that instead of enabling business to take place it was felt that they were actually blocking opportunity.​
​To capture this insight our creative lead thought was Payoneer is dedicated to unblocking the blockers of opportunity and enabling entrepreneurs to "Own Tomorrow" by being able to make payments and receive payments in any country and in any currency.​
​We created an attitudinal-based creative platform with built-in flexibility to allow for the diversity of our target audience. The campaign was brought to life via a range of tailored channels including podcasts, local ConnectedTV networks and direct buys with popular regional websites – for both brand and demand.​


The campaign achieved a significant uplift in awareness and positive sentiment towards Payoneer.​
This was coupled with a total of 59,000 incremental registrations – resulting in 10,000 additional leads (a 273% increase).
Imagining a sweeter path to authentic connections
We developed platform strategies, content, and KPIs to build master brand awareness while driving product knowledge and trial through social media.
View Case Study