Deliverables
Brand Strategy, Research, Content Strategy, User Experience Design, SEO, Copywriting
As a late entrant to the Public Safety vertical, Samsung was having to play catchup against entrenched rivals like Apple, Panasonic and Motorola. But with a portfolio of innovative solutions designed specifically for first responders, they were in a great position to disrupt the current fragmented market. What they still needed was a positioning and content strategy that could break through the noise by speaking to the unique needs of today's law enforcement, fire, and EMS agencies.
After talking with a number of different public safety officials, we started to notice something interesting. While they all talked about specific features and requirements, what they really seemed to want was the freedom to stay connected no matter what the situation. Whether they were at their desk, in their vehicle, or out in the field, they needed technology that worked seamlessly in any environment. This insight became the cornerstone of our new positioning strategy.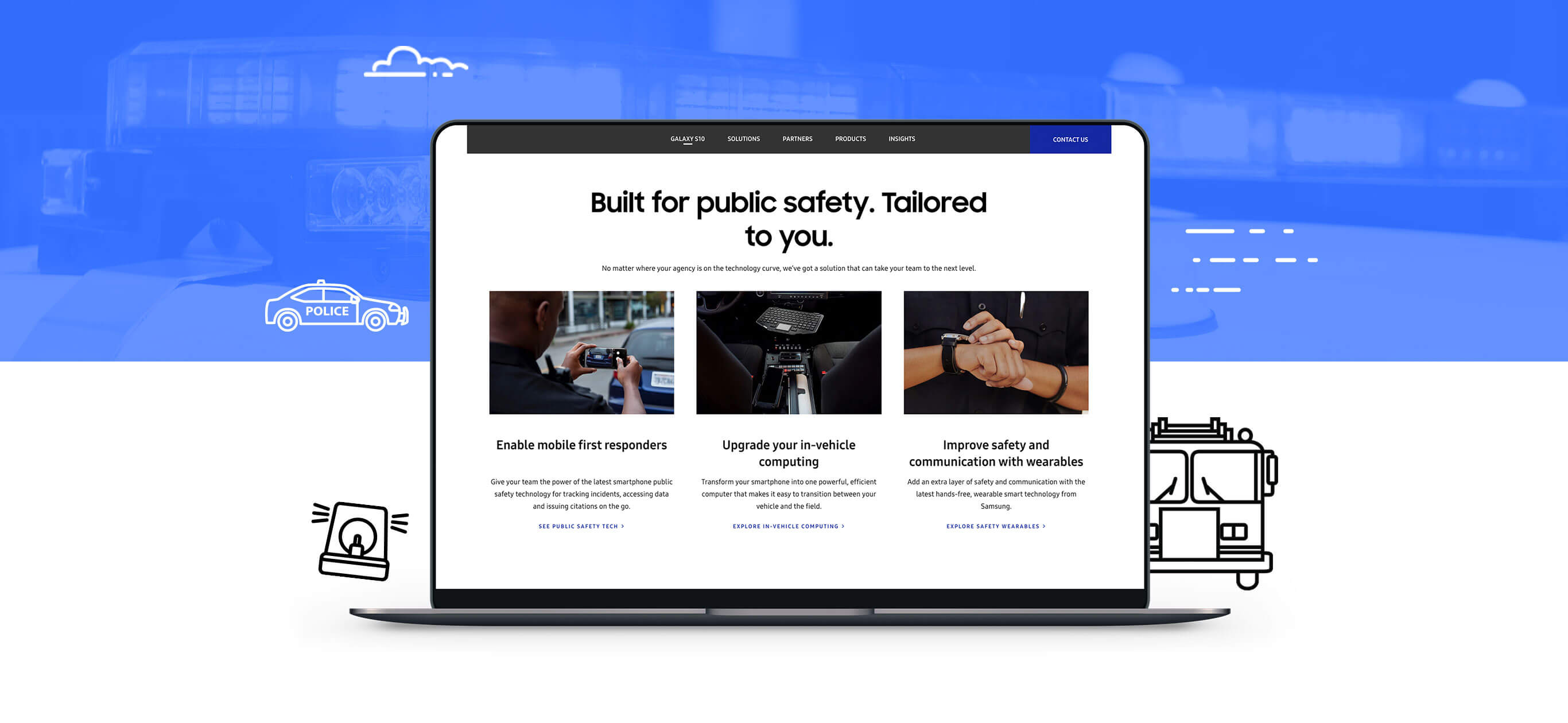 After an extensive research phase that included stakeholder interviews, secondary research, and a competitive brand analysis, we developed insight-driven personas and customer journeys to give Samsung a better understanding of their target audiences. Armed with our new positioning and customer insights as a guide, we audited their existing content for opportunities to integrate our new messaging, optimize existing content, and expand their digital footprint.
We started by breaking out their vertical landing page into multiple sub-pages, each focusing on a specific product or audience. Instead of trying to address all audiences and needs on a single page, the new structure would allow them to tailor their message in order to more efficiently attract potential customers and lead them down the sales funnel. ​We then got to work creating unique content for each page based on our updated positioning, product focus, and audience insights.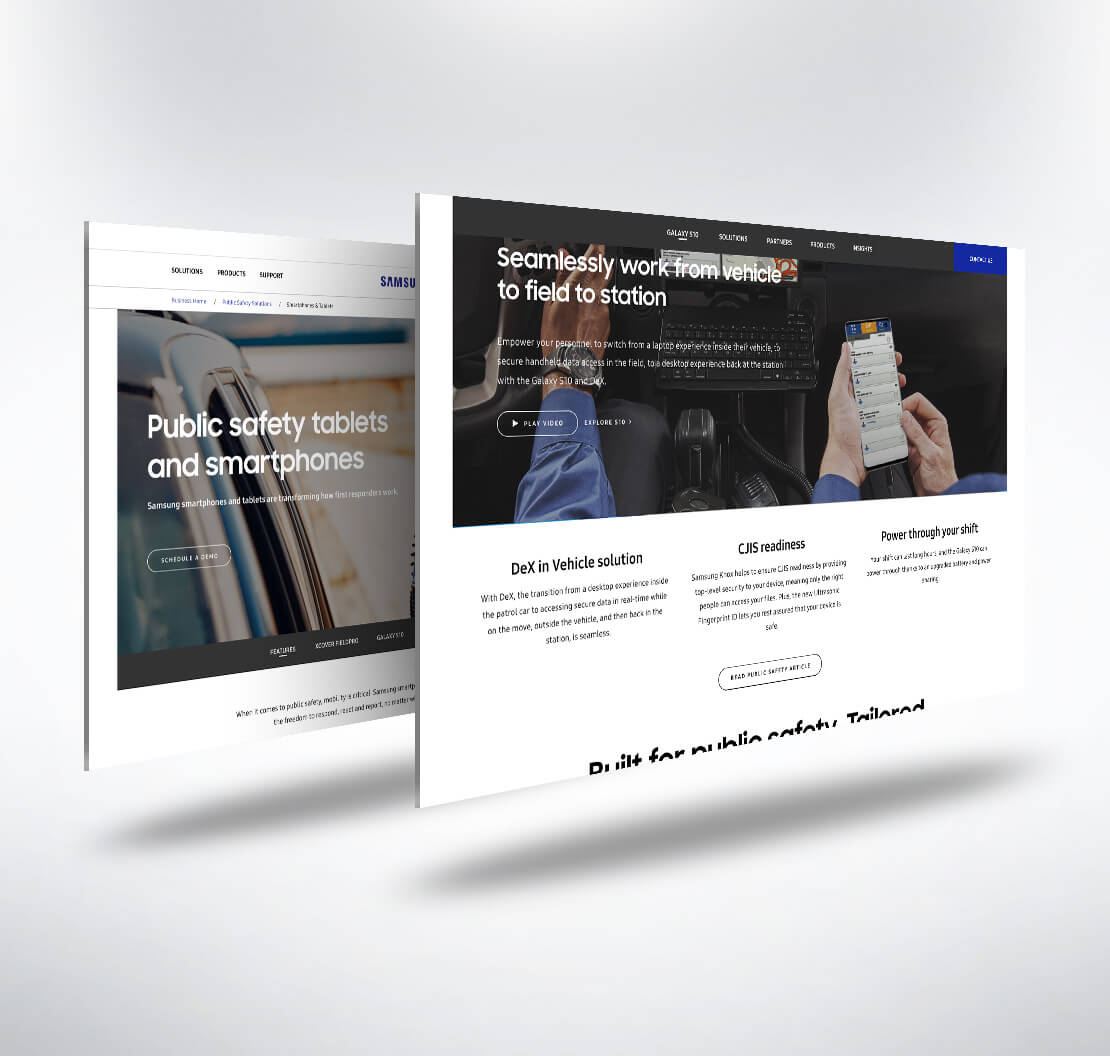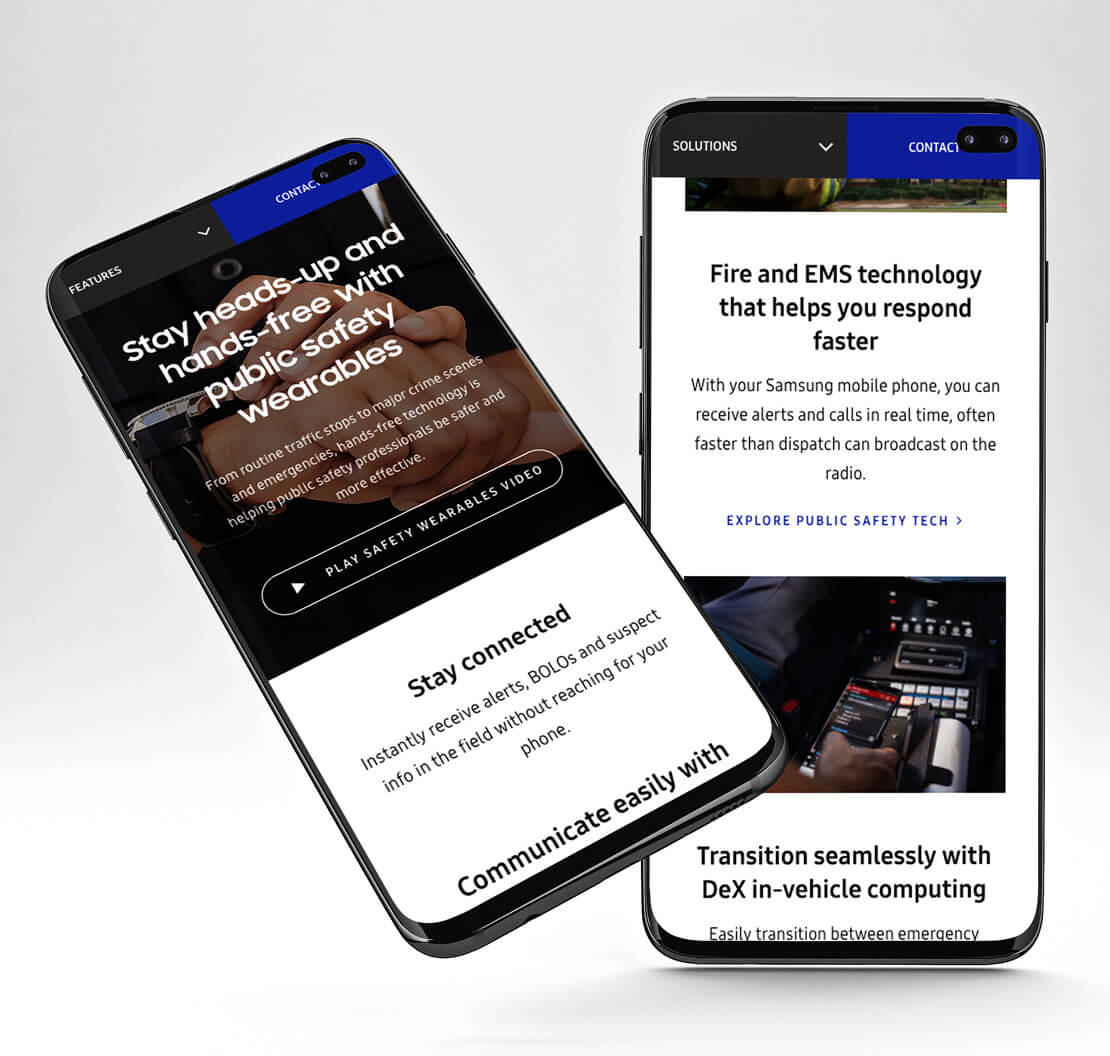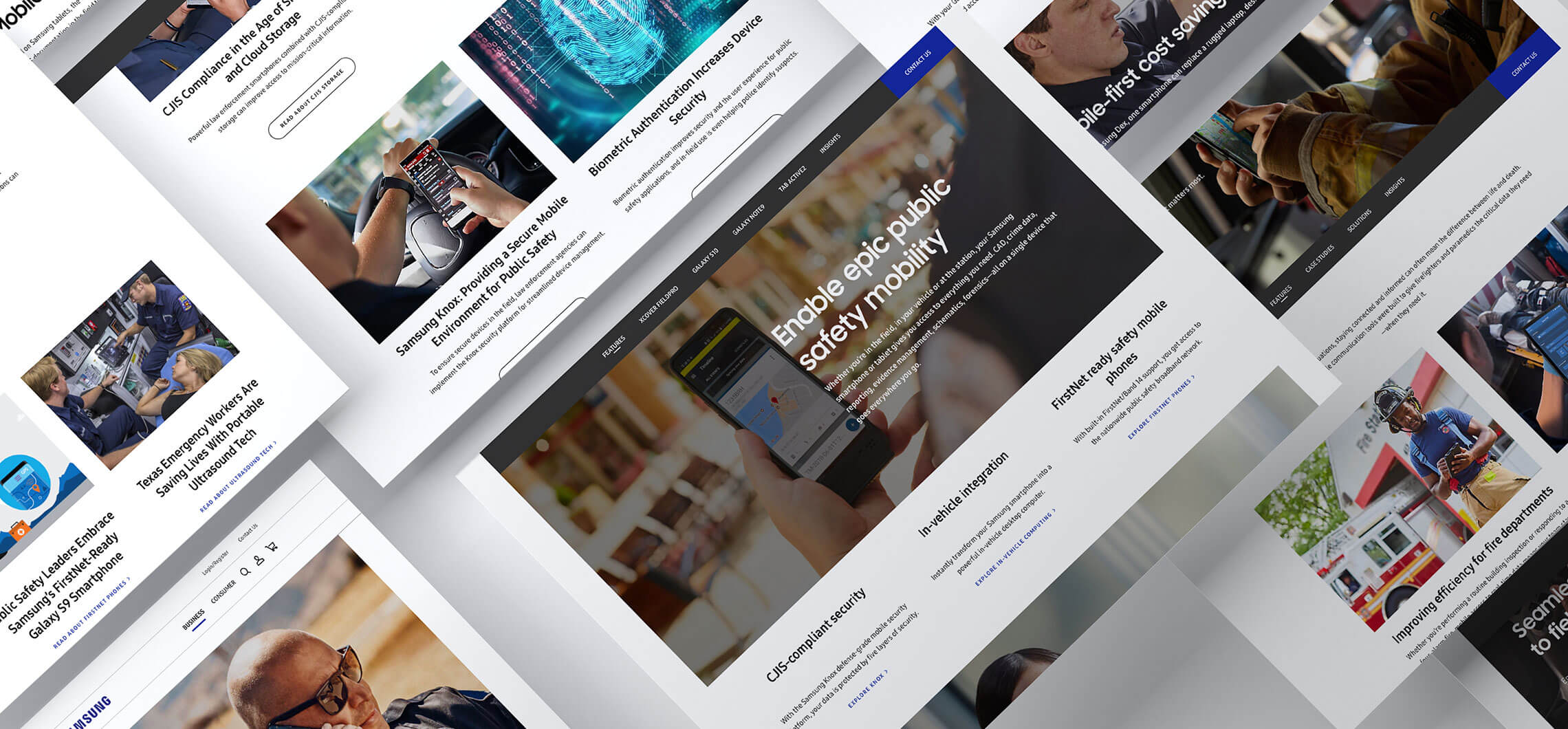 increase in organic keywords
increase in organic traffic
increase in unique visitors
While competitors were stuck pushing the same old durability and feature-focused messaging, we helped position Samsung as a true technology partner with a commitment to delivering innovative solutions, not just products. And we showed them how content could be used to effectively tie their product benefits to specific audience needs and concerns.
Next Case Study
Creating an online presence as exciting as summer camp
Adam's Camp empowers campers with special needs to reach for the stars every day. So we created a new website that would make families feel that same inspiration and excitement for the programs, even before starting to pack.
View Case Study