Deliverables
Brand Strategy, Customer Research, Content Strategy, User Experience Design, Graphic Design, SEO
Public Storage had no problem getting people into storage units. Getting them to stay longer than a few months? That was the real challenge.
Motivated by unexpected life events, most customers moved out as soon as they could. So while occupancy was always high, the churn of getting new customers in the door every few months cut into Public Storage's bottom line.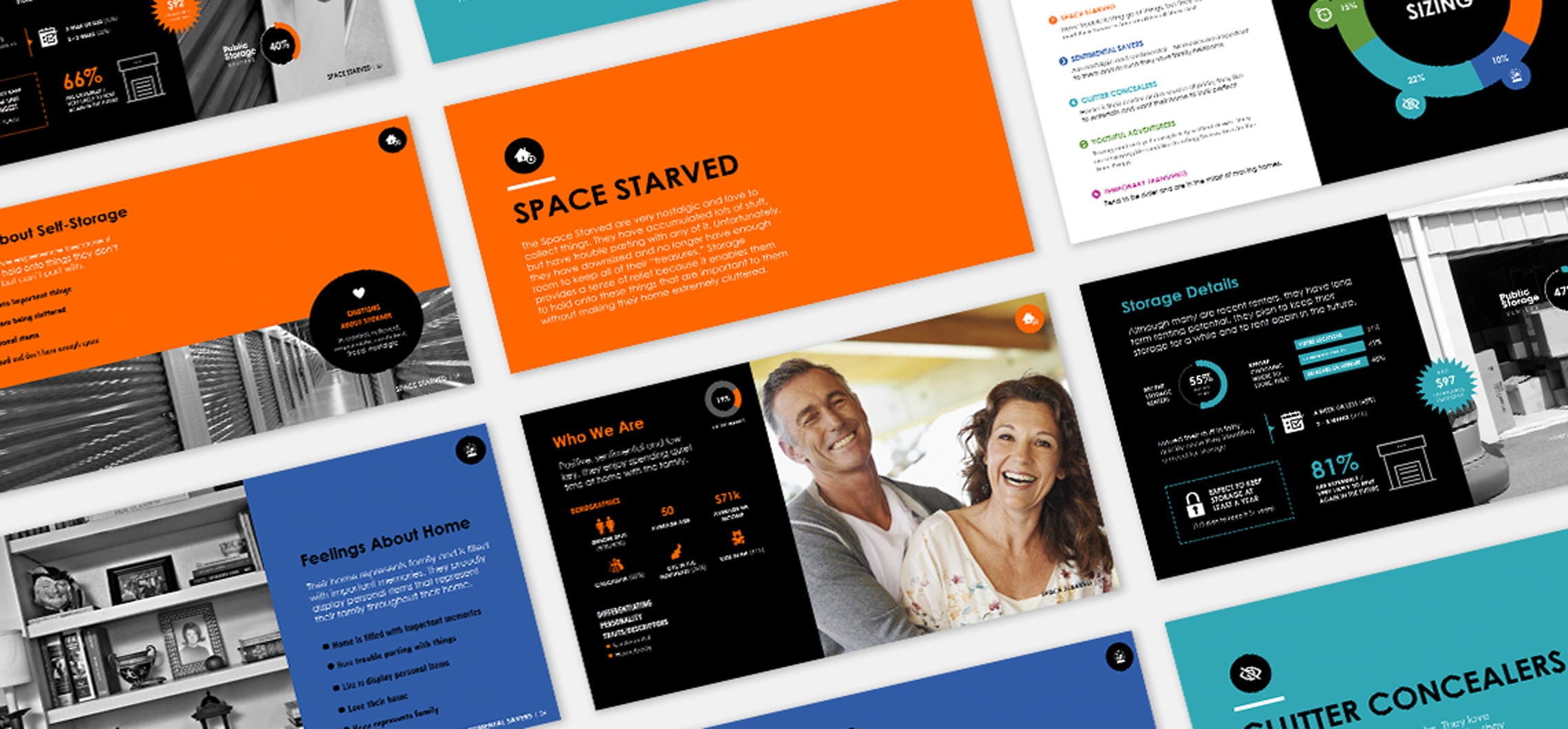 It's no secret that most people don't want to rent a storage unit – they often have to. For them, it's a short-term solution to keep the stuff they don't have room for during a life-altering moment: Moving. Going through a divorce. Downsizing. And so on. Public Storage depended on these moments. Even promoted them.
But after performing a comprehensive audience segmentation study, we found valuable groups of people who had a positive view of self-storage. And the key differentiator was they weren't going through anything catastrophic in their lives. Self-storage was a way to keep the things they may not need now, but will again someday soon.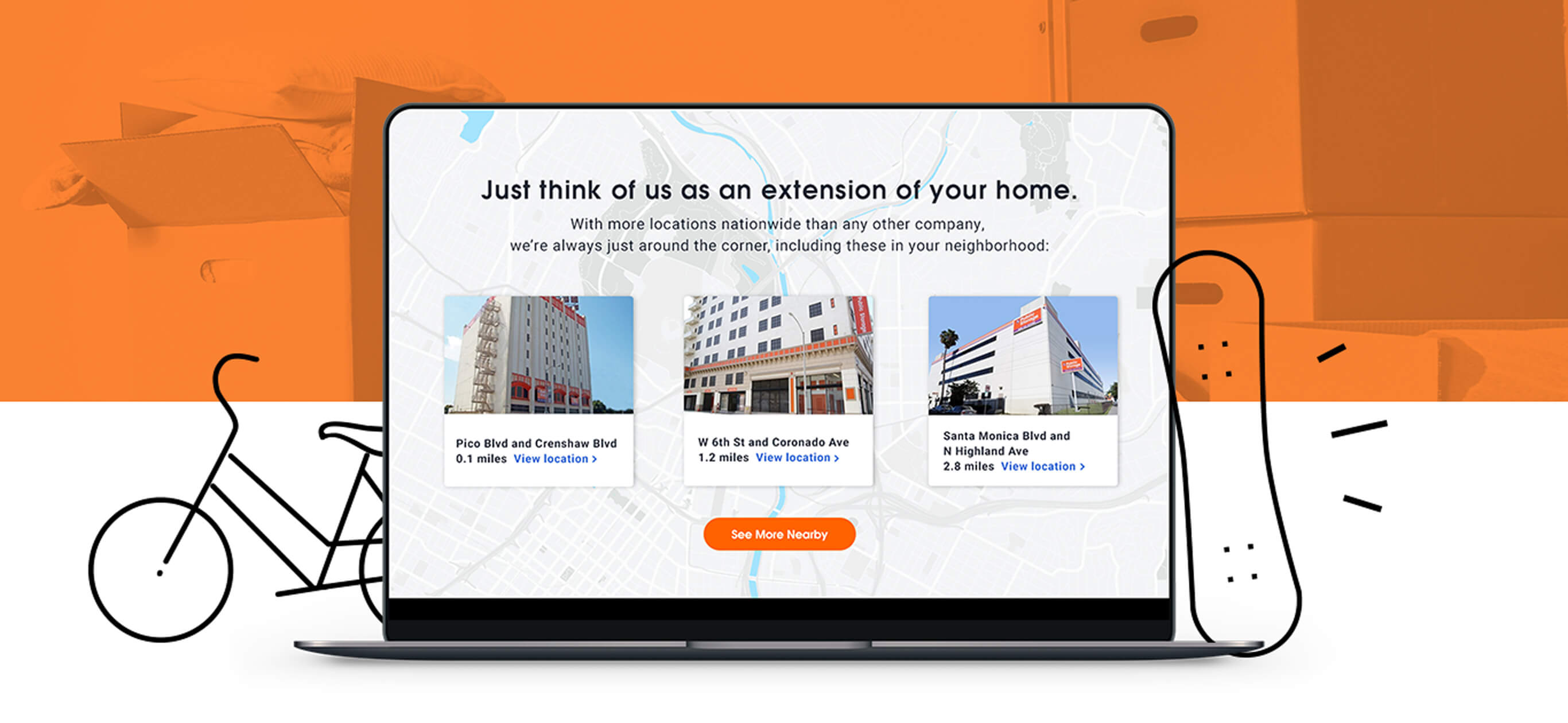 Using this research, we developed a unique messaging strategy for each of our key audience segments that reframed a soulless, empty square into an emotional extension of their home. Whether it was about having easy access to their weekend adventure toys, keeping cherished memories safe or maintaining a clutter free home, Public Storage was now positioned as the company that understands a storage unit is something that supports your modern lifestyle.
To bring this new messaging strategy to life, we led a massive rebrand which comprised of outdoor, print, POP and a website redesign project that included improved UX, content and design across the entire site.
Increase in conversion rate
While Public Storage had built their business on catering to customers who needed self-storage, we helped them see the long-term value in talking to customers who actually wanted a storage unit. Even more than just an updated messaging strategy and website, we gave them a new way to think about their business. And while competitors are still fighting over short-term renters, Public Storage is elevating their brand by focusing on building long-term value.
Seeing the Unseen
How do you show off the capabilities of a product that is literally invisible? Through a first-of-its-kind virtual reality breakthrough.
View Case Study