An SEO audit is a great opportunity to identify opportunities to increase search engine visibility. An audit can help identify gaps in your content strategy, technical problems, and optimization opportunities for the content that already exists.
Being the benevolent dictator that they are, Google provides a free tool to help Webmasters optimize the visibility of their websites, called Google Search Console (GSC). But what if you don't have access to GSC?
There are a lot of reasons why you may not have access to GSC data during a website audit. Maybe you didn't set it up properly, or maybe you're performing an audit for a client who just flat out won't give you access for one reason or another. While it's beneficial to have access to all of the real data that GSC provides, such as click data, search query data, website visibility data, and index data, it shouldn't stop you from taking a look at how the website is performing and finding the gaps where opportunities potentially exist. There are a number of free tools out there - you just have to know where to look.
Page Load Speed
This test will uncover opportunities to improve page load speed and promote user engagement and interaction. Page Load Speed is important because it can be an indirect ranking factor for your website. To identify page load speed issues, there are several independent tools you can use:
While each of these tools reports the same data, some provide more information than others.
Google PageSpeed Insights
This is a free, easy-to-use tool from Google (no sign in required) that provides high-level reporting for each page that you want to test. Google will also give you the information you need to fix any problems it finds. It also separates mobile and desktop scores so you can address each platform individually.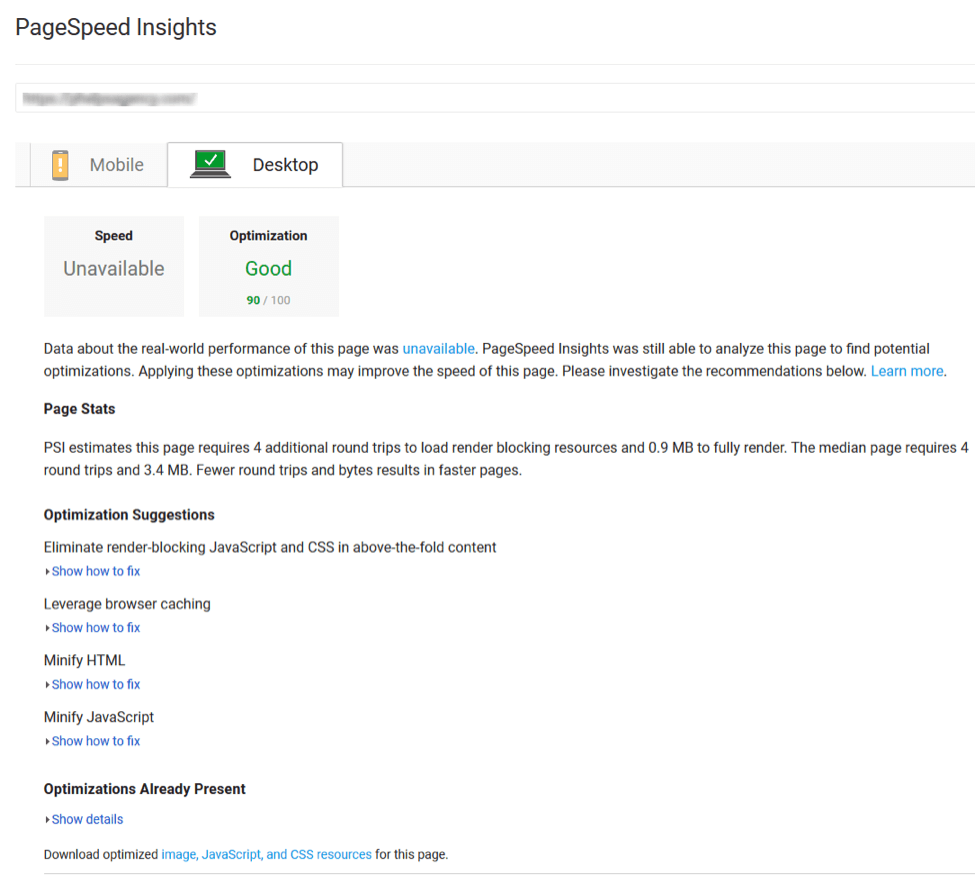 But if you want more granular information or just a deeper dive, I would recommend using one of the other tools.
WebPageTest.org
This tool is a great free resource. Similar to Google PageSpeed Insights, it allows you to run reports on a per-page basis. It's great at providing a more granular view into how the browser requests individual files from the server and how long each takes to load. It lists out each file that's contributing to the score so you can go to that specific file and fix the issue.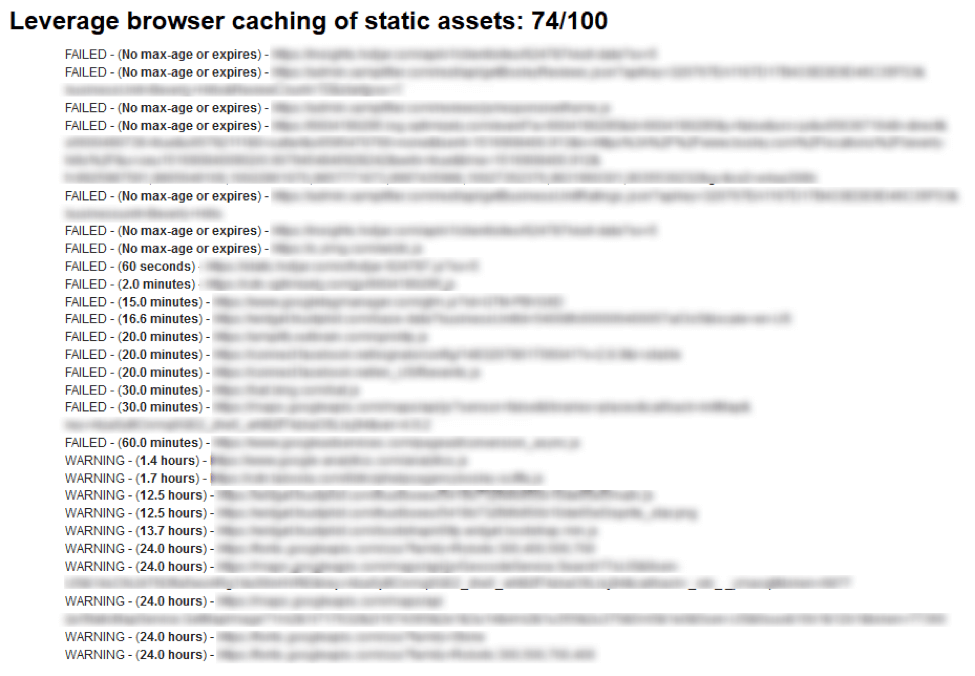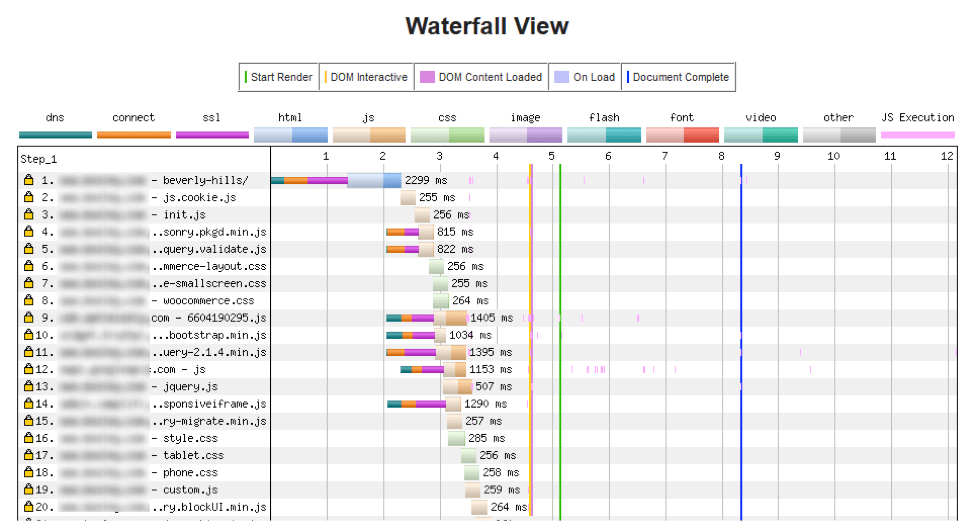 Another great thing about this tool is that it keeps a history of tests that are tied to your IP. This allows you to revisit tests you've run in the past (up to 1 year) and even compare one or more tests to see how performance has changed after optimizations have been made.
This tool also allows you specify all sorts of information about a test, such as connection speed, test location, and which browser you want to test in. This can provide even more insights that will help you maximize your efforts.
DareBoost.com
DareBoost is another great resource that provides in-depth insights. It's free to sign up, but you only have access to 5 tests per month. Once you've used those, you have to sign up for a subscription or wait until the next month. Once you're signed in, the user interface is very friendly and easy to navigate. It offers a lot of the options that WebPageTest.org has but in a much friendlier interface.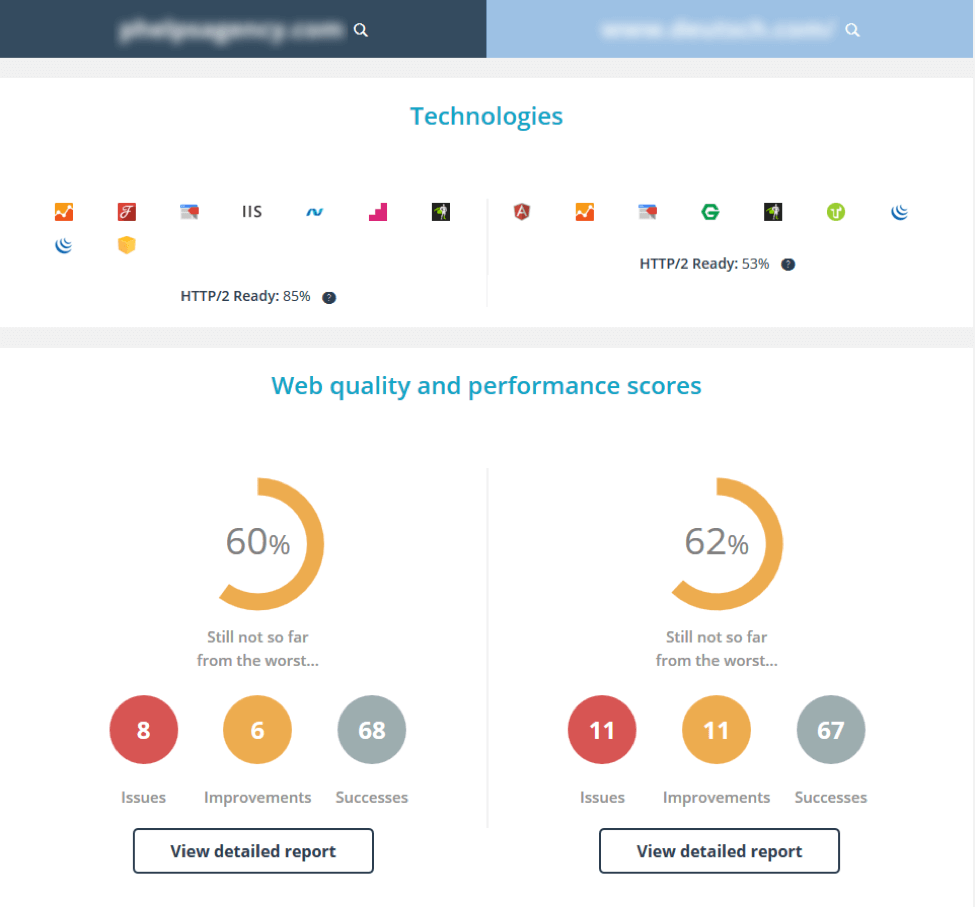 You can compare two sites in real time so you can get insight into what your competitors may be doing that you aren't. Similar to WebPageTest.org, you can select test location, browser, and platform all from one landing page.

If you want to deliver these reports to your client, there is a report creation function that puts everything into a nice PDF. You can also choose to white label the report for an additional charge.
Google Analytics
This is another free tool, but your site must be using Google Analytics (GA) to measure traffic. While this won't give you the granularity like the other tools discussed, it will allow you to see page speed history over time for as long as you have had GA installed. You can then track improvements or drops in page load speed to updates made to the website, assuming they were annotated inside GA.

Indexation Insights Using Google Search Operator
We can see a high level view of website indexation health just by performing some tests in the browser. For instance you can get a high-level view into how many pages from your website Google has in its index by typing "site:" before your top level domain (TLD).

This is a good starting point for uncovering URLs that you never knew existed or have existed in the past but are still being indexed.
There are different commands that can be used in the search bar to help uncover all sorts of information. You can specify a particular word to look for in a URL by adding "inurl:" and then the word you want to look for.

From the two examples shown above you can see that the majority of pages at the website live in a /shows/ directory. If that doesn't look quite right you can dig through the results to see what shows are still in Google's index but don't exist on the website. This will help you determine which shows are no longer airing and therefore should be removed from Google's index.
This is important because Google has the attention span of a goldfish. If you allow it to continue to crawl less important pages, your more important pages may get overlooked. This happens because of crawl budget. This can be defined as the number of URLs Googlebot can and wants to crawl based on a few different factors. If your content is stale in Google's index (meaning you don't really post anything new that often) or your pages aren't popular, it can impact the number of pages Googlebot will want to crawl.
Broken Links - Internal and External
Usually I would use GSC to check for broken internal links, but there are other tools you can use to provide that information. Broken links in general can send a negative quality signal to Google, but remedying them can be a low-hanging fruit opportunity that is usually pretty straight forward.
Screaming Frog
This tool is perfect when you need to get information about a website and all its pages. It's like having a Google crawler at your fingertips at all times. It crawls a website like a search engine would and returns lots of information about the website including:
All linked pages at your domain
Images and image information
Meta information
Broken links both internal and external
And More…
There is a free version of this software that allows you to crawl up to 500 pages at one time, so if you have a small website this works wonders! If you have more than 500 pages, you'll have to opt in for a yearly license that allows you to crawl an unlimited number of pages.
The level of data this tool provides is well worth the annual license cost of $210. It provides in-depth information related to canonical tags, HTTPS status, meta Information, image Information, redirect chains, inlinks, outlinks, and so much more. It also provides a lot of customization options for each crawl. You can choose to crawl a website like a search engine spider or you can crawl a custom list of URLs. You can choose to bypass robots.txt files, which directories to include or exclude in a crawl, and how deep you go into a website crawl among many other things.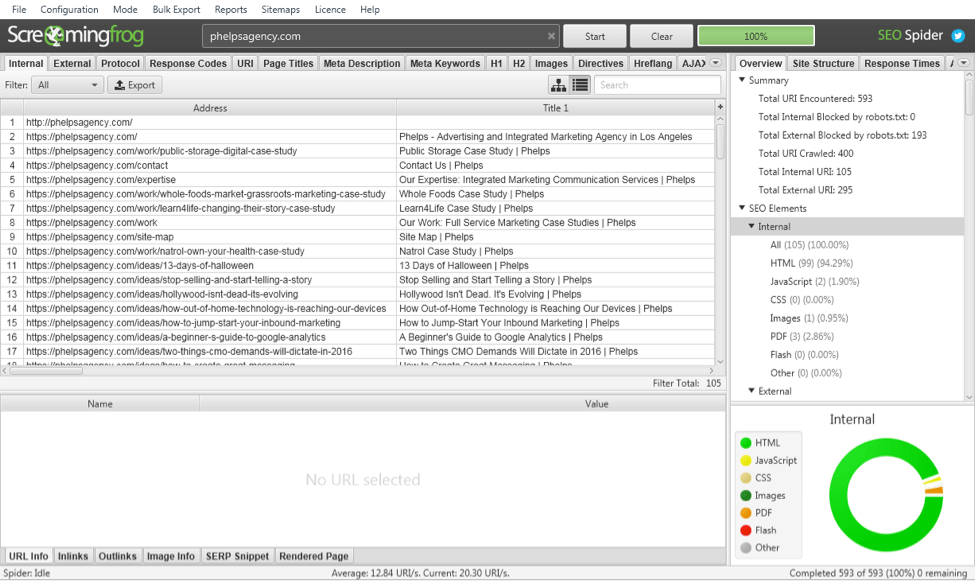 I can't praise this tool enough. If there's one tool to have in your arsenal, it's Screaming Frog.
Ahrefs.com
While it requires a subscription, Ahrefs will provide you with a full list of pages that your website is linking out to that are broken. Not only are internal broken links something that should be fixed for your users sake, but broken links coming from your website are also a negative signal for ranking.
This platform also allows you to see what websites are linking to you and how they are linking to you. This is particularly important because it can impact your website rankings.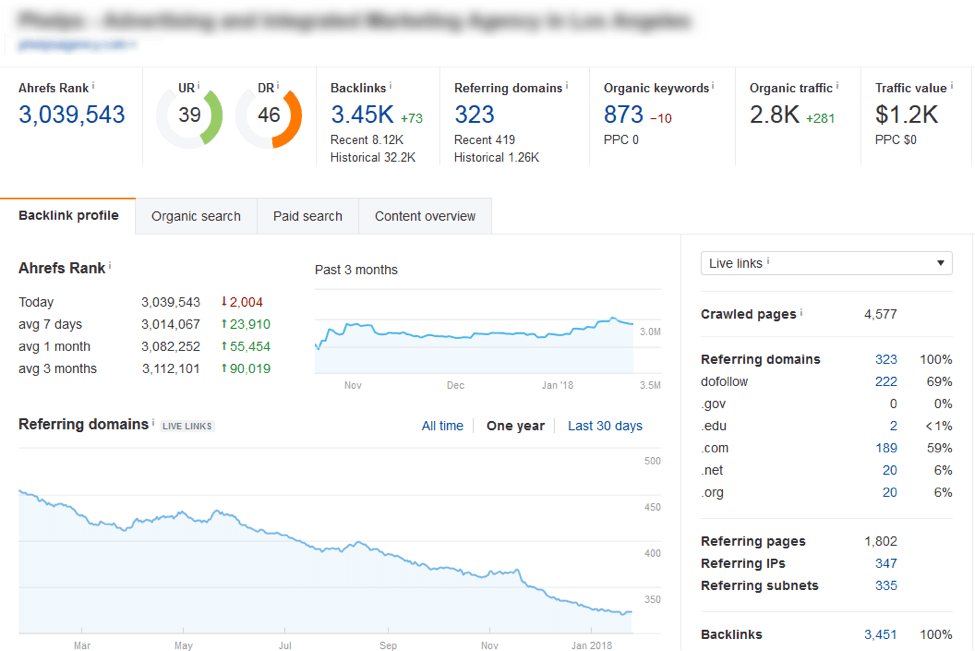 It all comes down to user experience. Google wants to make sure it's users are getting the best experience when visiting your website. If you're constantly dropping the ball by sending users to pages that are broken, even if they exist on another website, it will start to calculate that and adjust your rank accordingly.
Conclusion
While Google Search Console is an ideal place to start your SEO audit, you shouldn't shy away from doing an audit if you don't have access to it. By utilizing all of the free tools out there, and investing in some of the better paid tools, you'll be able to tell your client a compelling story about all of the potential opportunities they have to improve their organic search visibility.