Siri, how do I optimize my website for voice search? - Did you know that according to Google, 55% of teens and 40% of adults use voice search every day. Those percentages are only trending in one direction so it's time to start asking, "how do voice searches differ from text searches? And what does that mean for SEO?"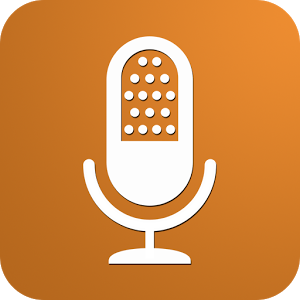 How do voice searches differ from text searches?
Voice searching is already beginning to replace text search, and in the not-too-distant future it will be the primary search function. In contrast with text searches, voice searches are faster, hands-free and getting more accurate. Google claims a speech recognition word error rate of 8 percent that is continuing to improve. Most of us make errors when typing text at least some percentage of time as well.
What really makes voice searches different is their conversational nature. Most internet users understand how to get the results they're looking for in a text-based search. They might search something like "marketing denver" if they are looking for a company like 9thWonder. However, someone searching with their voice is more likely to search something like "What are the best marketing agencies in Denver?". Similarly, a common text-based search like "snow conditions breckenridge" can easily become "will there be snow in Breckenridge this weekend?".
The search takes on a much more of a conceptual question-and-answer format and search engines will try to serve content that matches the user's intent, as opposed to simply matching their keyword-based search to a matching keyword-optimized page.
What does that mean for SEO?
Google has been moving away from rewarding simple, short-tail keyword overstuffing optimizations for years. They don't want you to be able to just put "marketing denver" all over your website over and over to rank for that term. Rather, they want to serve engaging content to users who search such a term. Updates like Hummingbird have been training SEOs to shift gears and the rise of voice search only accelerates this shift.
Proper meta tags and optimizations will continue to play a role, but SEOs really need to think like content strategists. What questions are my target users asking and how can I create content that answers those questions? Voice searchers are usually looking for quick answers, they aren't looking for whitepapers like a desktop user might be.
Tools like Rank Tracker can help identify common questions that searchers are asking that relate to keywords you enter into their tool. Can you create resources on your website that answer these questions? Even if they aren't "buying" questions, the idea of presenting your website as a source of information related to your topic makes you look like a thought leader in your space and a reliable site for search engines to serve in search results.
This is the same idea as creating blogs for text-based search that has been common practice for years. However, in the age of voice search it is becoming more and more important to start leveraging structured data and rich snippets/rich results especially as it relates to questions your target users might be asking. Creating that content and tagging it properly improves the quality and increases the likelihood of your site appearing in quick question-answer format for voice searches.
Need help with SEO for voice search? Contact our digital marketing experts today and let's start something!