Deliverables
Brand Strategy, Paid Media, SEO, Content Strategy, Public Relations, Social Media, Video Production
LAX is one of the busiest airports in the world. But in a city known for appearances, it needed a serious makeover. Going into a massive multi-year renovation, we needed to make sure travelers stayed up-to-date so their experience in and around LAX would be as painless as possible.
While we were trying to reach anyone who used LAX, we quickly realized that frequent flyers were going to be the key to spreading our message. As a go-to source of travel info for friends, family and co-workers, they were able to amplify our messages – making our paid media dollars work even harder. Onsite communications would be just as valuable as media usage around the city.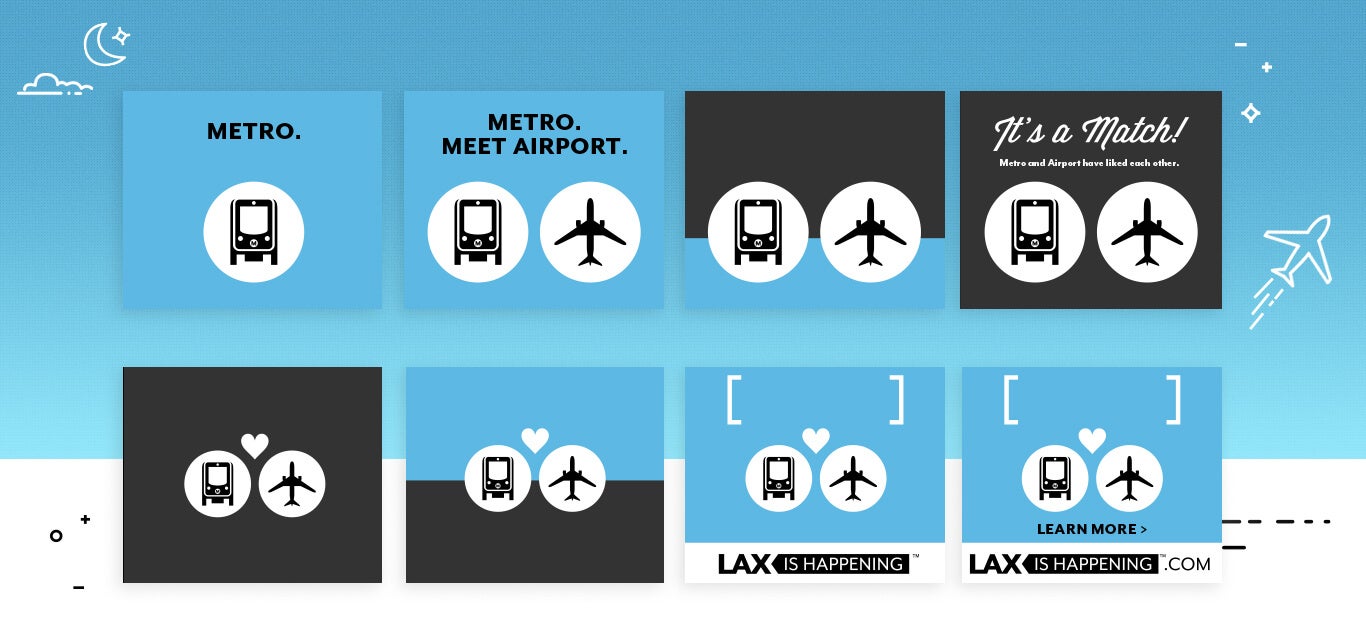 In a city of a million messages, the campaign needed to be smart, personable and slightly irreverent. Mood was important. We wanted the audience to be informed of changes but not be annoyed by them. So a bold, jewel-toned color palette was developed to help cut through the concrete landscape, while whimsical iconography helped simplify our messages to both local and international travelers.
Outdoor and radio exposure helped generate buzz for the campaign before you stepped onto LAX soil. Eye-catching digital banners, animated videos and interactive rich media helped tell the modernization story, while geo-targeted messaging helped travelers navigate changes based on their terminal. And through targeting pitches, blogger tours and media events, we generated a ton of media coverage for the campaign.
Doubled awareness of LAX modernization
Of people who were aware of the modernization took an action
Likability of the advertising by Angelenos
Our campaign helped change the conversation. Instead of airport congestion and delays being the talk of the town, travelers shared advice on navigating the construction and got excited about the newest shops and restaurant openings. And with the success of the campaign, we were asked to continue the program for an additional year – extending the snowball effects of our influencer targeting strategy.
Next Case Study
Giving garbage a good name
Think Green®. Two little words helped transform a trusted trash hauler into North America's largest environmental services company with astounding results below.
View Case Study