Deliverables
​Branding, Messaging, Website
BAND-IT is a 80-year-old manufacturer of stainless steel band clamps. As the "Kleenex" of their industry, they largely relied on their reputation for business development. But with international competition chipping away at their market share, they needed to differentiate themselves from their upstarts and reposition themselves for the future.
After looking at BAND-IT's current position in the market, we noticed something striking – their band clamps were used in almost everything. Seriously, everything. Space shuttles. Underwater cabling. Energy pipelines. Even the car parked in your garage. And while that level of ubiquity can lead customers to take you for granted, we thought it was the perfect opportunity to highlight just how essential they were to a variety of industries worldwide.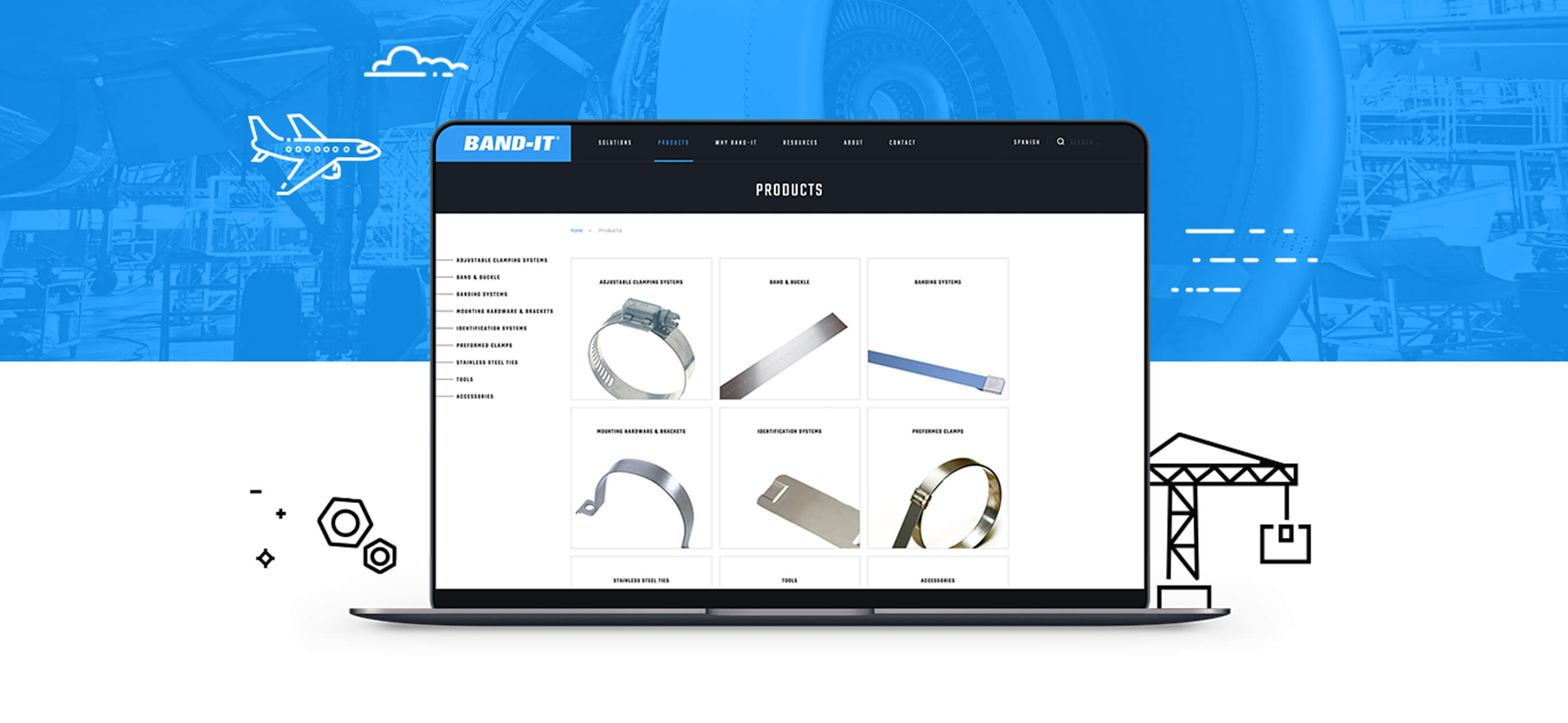 We developed a new brand messaging platform around the fact that BAND-IT's eponymous clamps were, in fact, "Essentially Everywhere." Through interviews, market research and competitive analysis, we fleshed out the key messages that would bring this platform to life across across the entire brand.
The next step was to help them tell a richer story online in a way that would improve organic visibility and drive new business. Using the new brand platform to guide the design, architecture and content across the site, we created a beautiful new progressive design, refreshed copy and an improved user experience. And on the back-end, we solved a host of technical SEO issues that were preventing them from ranking for their target keywords.
Increase in organic traffic
Facilitated new partnership with Volkswagen
While it's easy to go the status quo, real leadership comes from proactively addressing the realities of a highly digital, shifting global marketplace. By using their past success as a launching pad to highlight their future potential, we helped reposition them as the industry standard in fastening solutions.
Next Case Study
Making the headaches of new construction worth it
While LAX was going through a facelift, we targeted travel influencers to help spread our message and keep visitors inspired and informed during the dust.
View Case Study