As we edge towards the closing weeks of 2019, we're saying goodbye to not only another year in digital marketing, but to an entire decade. The industry is unrecognisable from 10 years ago and 2020 looks set to bring about even more rapid change, with the likes of artificial intelligence (AI) and machine learning (ML) set to alter the digital marketing landscape on a scale not previously seen.
With that in mind, we rounded up a few members of the Gravity Global – Performance Marketing team and asked them to share some of their biggest marketing trend predictions for 2020.
Content Marketing
James Gill – Head of Content Marketing
The rise of animated micro-video
Short-form video content, known within the industry as micro-video, has taken the marketing world by storm over the past 12 months – and it's easy to see why. As content marketers, we're all too familiar with the concept of declining audience attention spans. It's just one of the reasons more and more marketers are turning to bite-sized video content to get their message across.
It's important to note that this doesn't mean the end of video as a content marketing medium, quite the opposite. Instead, the focus is shifting to more condensed videos that are easier for users to consume. In particular, animated video is on the rise, especially on platforms like Instagram and Facebook. We can expect to see a lot more short-form animations in 2020, as smaller businesses take cues from global brands like Spotify and Slack, both of which are already leading the way with their own animated micro-videos.
Quality over quantity
In a change from the last decade's overall trend, I predict that a growing number of businesses will start to adopt a 'less is more' approach to content marketing over the next 12 months. The reason is simple – audiences are overwhelmed. In 2019 we saw even more brands working as publishers in their own right, generating weekly, daily and sometimes even hourly content in a bid to keep users engaged. Of course, one of the biggest dangers with this approach is the potential for the focus on quantity of content to come at a cost to its quality.
We're all aware that search engines are putting more focus on high quality content that directly meets the needs of users. This is a clear sign that the scale is tipping for audiences too. In 2020, we're likely to see a greater focus on marketers producing quality content that offers genuine value.
SEO and content integration
Gone are the days where content and SEO teams worked separately from one another. The two disciplines are now more entwined than ever, and that only looks set to continue as we move into 2020.
Effective SEO is becoming increasingly dependent on high quality content that meets the intent of the user. At the same time, the role of the content creator is becoming more aligned with SEO ideals. After all, the best piece of content will never be successful unless your target audience is able to find it. As both users and search engines become more proficient in filtering out content that doesn't meet their needs, I can only see content and SEO teams depending on each other more moving forward.
Paid Search
Alice Rayner – PPC Executive
The automation of paid search
We've already started seeing the huge impact that automation can have on the PPC industry. So much of running a successful paid media campaign relies on time-consuming, manual tasks that can be transferred over to the myriad of PPC tools out there, freeing up time for paid search specialists to focus on aspects of the job that can't be carried out by machines. Most importantly, these are typically the tasks that yield the biggest ROAS for clients.
It doesn't mean that the role of the PPC expert becomes redundant. Instead we'll be layering more rules and scripts into our day-to-day process in 2020. Ultimately, automation gives PPC specialists more control over the running of campaigns and allows us to get the very best results for our clients in a shorter space of time.
Alternative channels and social media platforms
I don't think anyone working in PPC will be proclaiming the end of Google and Facebook's dominance in 2020, but there is likely to be a slight move away from these platforms in favour of alternatives like TikTok and Pinterest. For a long time now we've seen brands across all industries focus the bulk of their marketing efforts on the same few channels. But as users choose to spend their time in a wider variety of places online, we're likely to see paid campaigns that are targeted more towards audiences that shift across different platforms.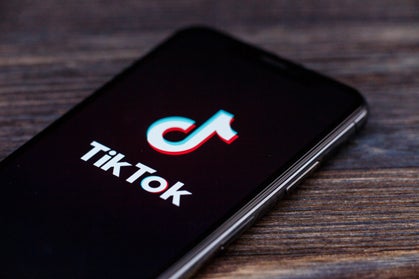 Organic Search
Michael Curtis – Head of Organic Search
Zero-click searches
The steady rise of on-SERP SEO was one of our team's biggest predictions for 2019, and it's one that certainly lived up to expectations. This year saw an even bigger shift towards Google providing users with the answers they're looking for directly in SERPs, reducing the need to click through to organic results and driving up the number of 'zero-click searches'. A milestone was reached in August when, for the first time since its inception, more than 50% of all browser-based searches in Google resulted in zero clicks.
The increase in searches that don't return organic clicks shows no sign of slowing down in 2020. Naturally, it will lead to questions about how we measure and report on SEO moving forward. I think we're likely to see the industry looking further towards traffic as opposed to rankings as a sign of success, although there will undoubtedly be less organic traffic overall.
The fight for rich SERP real estate
As SEOs create more content that aims to compete for the coveted 'position 0', we will see the fight for SERP real estate become more aggressive. Rich SERP features will become increasingly commonplace. We're also likely to see an increase in SERP features appearing for longer tail, more niche queries.
In 2020, many SEOs will focus on implementing schema that encourages content to compete for these features. We've already seen elements like FAQ page schema have a positive impact for our clients, so there will naturally be an increased drive towards making sure that all content is marked up in the right way moving forward.
PR and Outreach
Tabby Farrar – Senior Outreach Specialist
Outreach becomes digital PR
2019 saw digital PR becoming more than just an industry buzz-term, with a growing number of agencies ditching phrases like 'outreach' and 'link-building' in favour of a more PR-led approach. In 2020, we can expect to see a greater focus on storytelling and link generating, not just from high quality sites, but sites that boast significant topical relevance. We're also likely to see a subtle drop in the emphasis put on the number of links acquired. Brand awareness and changes in sentiment are often overlooked benefits of digital PR that can be extremely valuable and may even help to underpin a brand's organic search efforts moving forward. Expect there to be a bigger focus on this over the next 12 months.
The year of the micro-influencer
The so-called 'death of influencer marketing' has been a firm favourite on these prediction lists for a few years now. While it's certainly true that the days of the macro-influencer (online personalities with hundreds of thousands, if not millions of followers) seem to be numbered, the focus hasn't shifted from influencer marketing entirety. Instead, we're seeing more brands turning their attention to so-called 'micro-influencers'. Definitions again vary, however any social media account with less than 10,000 followers can usually be considered 'micro'.
What makes these smaller influencers so appealing is the high level of engagement they receive from their audiences. Influencer marketing is no longer an industry secret, but a huge global trend that's inspired thousands of sponsored social media posts and advertisements over the last few years. As audiences become savvier to the marketing techniques employed by big influencers, many are seeking out lesser-knowns that they deem to be more authentic.
While the total reach of a micro-influencer campaign is naturally a lot smaller, they often work within very specific niches. Personal finance and vegan food are just two examples of topics that have seen a recent surge in popularity. This niche-relevancy means their audiences are more actively engaged with the content they put out, something that's incredibly appealing to brands.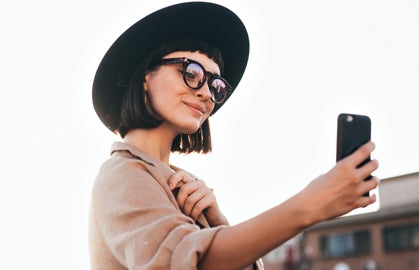 PPC and outreach join forces
One of the key takeaways from our trip to September's Brighton SEO event was the growing relationship between digital PR and PPC. In 2020, there's real potential for those in digital PR to work alongside PPC specialists in a bid to get campaigns seen by the audiences that matter most. In much the same way as manual outreach, PPC gives PRs a helping hand in getting their stories noticed, which can in turn lead to greater organic link pick up down the line.
Data and Insights
Adam Read – Senior Data Analyst
Natural Language Processing and Artificial Intelligence
The rise of Natural Language Processing (NLP) is undoubtedly the biggest change we've seen in the world of data analysis over recent years. In 2020, it's likely to have an even greater impact, giving data a bigger role to play in the formation of effective digital strategies.
NLP is leveraged through AI, a technology that can be used to give brands a better understanding of a customer's behaviour online. As we learn more about our target audiences, we're able to tailor and personalise our marketing to individuals, rather than seeing an entire customer base as one single entity. This move towards more personalised marketing is going to really pick up pace in 2020, and the type of data we're able to gather will form a central part of that.
Machine learning
In addition to NLP, ML looks set to continue changing how we process and interpret data for use in digital marketing campaigns. Search engines are becoming increasingly more attuned to user intent, so they'll naturally want to continue investing in machine learning as we move into 2020. Resulting trends like sentiment analysis enable us to get a feel for how a brand is performing online, stretching beyond rankings and impressions. We can expect this kind of data analysis to play an even more prominent role in digital campaigns moving forward.
Strategy
Kate Barham – Head of Account Strategy
Digital marketing for the B2B industry
While digital marketing has long been associated with B2C brands looking to target large audiences, we can expect to see more interest coming from the B2B industry as we move into 2020. New tech brings more opportunities for brands to personalise their digital marketing – a key consideration for B2B audiences. Of course, paid advertising on platforms like LinkedIn will play a key role here, but we're likely to see the role of organic search grow too, as more B2B brands adopt a digital-led marketing approach.
More digital solutions for key account management
I think we're also likely to see a decline in the role of sales teams overseeing of the entire marketing process. Recent advances in technology are providing us with exciting new ways to digitally manage both individual campaigns and broader strategies. Over the next 12 months, we can expect to see agencies and brands adopt more digital solutions for the management of key accounts. This will provide account strategists with more time to generate winning campaign ideas and work closely with clients to ensure we're providing the very best return on investment.
As each of the trends covered within this article come to fruition, there are exciting opportunities for us to implement the latest technology and develop truly revolutionary marketing strategies for our clients. Why not get in touch to discuss how Further could be of benefit to your business in the new year?