Gravity Global – Performance Marketing invited PR expert Nicola Brown to share her thoughts on what the healthcare industry should be doing to build trust and maintain a strong reputation.
Managing reputation in healthcare is similar to managing reputation across other sectors. If, as a healthcare provider, you want people to choose you then you have to show people why.
You have to demonstrate how you are meeting their needs, challenge misconceptions, be mindful of the wider landscape and remedy anything that jars with patient expectations. You have to demonstrate how your values are aligned with theirs and act in accordance with them.
It takes a proactive and reactive approach that has been the bedrock of traditional PR for years, but the more recent layers of Facebook, Twitter, review sites and comments on online coverage have cast an immediacy and increased scrutiny on all healthcare providers.
If providers are to maintain reputation and trust with their patients – and, indeed, with everyone who wants to be associated with them – then they need to act in the right manner and be seen to remedy when things go wrong.
Patients want to feel good and see you acting in accordance with your values
Choosing healthcare is a predominantly intuitive process. Yes, there are logical aspects to the decision (recovery rates, length of stay figures, infection rates), but people choose their healthcare provider based on how they feel and the recommendations of others. Research from The Beryl Institute in 2018 confirms being listened to, being communicated to in an understandable way and being treated with dignity and respect are the most important factors. The same report concluded seven out of 10 patients said a good experience contributed to their healthcare outcomes.
People need assurance that healthcare providers act in accordance with their values, like the NHS' patient-centric and inclusive values.
I recently argued that upholding values should come with a cost. I was speaking during a panel discussion to accompany the launch of Hotwire PR's The Values Shield report, which has some stark figures for reputation management:
More than three-quarters of consumers would consider dropping a brand which acted against its own values during a crisis
Two-thirds of people's 'buying' decisions are driven by whether an organisation's values resonate with theirs.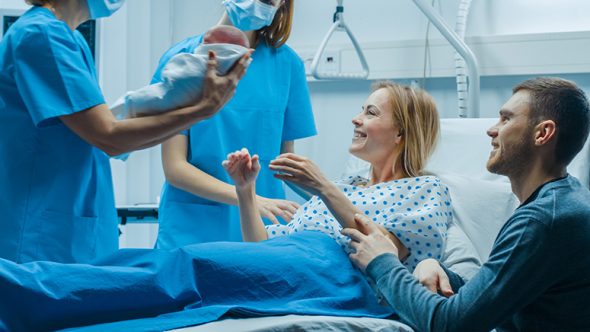 Add on the Facebook layer
A complaint or issue can spiral online and gain momentum between going out for a sandwich at lunchtime and returning to your desk. People can share opinions, 'like' others' opinions, rally on an issue and ultimately attack your reputation before you have a chance to finish your crisps.
Although at a quicker pace these days, addressing this from a reputational point of view is the same as it always has been – understand what has happened, agree on a response, escalate if appropriate and reassure or remedy depending on what's going on. However, it takes speed and a different set of skills than just the promotional aspects of marketing. I am lucky that I have worked with some great social media operators, but I also know people who have been caught out. I recommend having a social media crisis plan.
Don't score a Facebook own-goal
It is important to understand the wider landscape when developing messages. In my experience, any Facebook or online advertising from a private provider that suggests a superior experience or service to the NHS is a No.
There are a lot of members of the public who take umbrage with any private healthcare, thinking that it's either privatisation of the NHS by stealth or a dilution of the excellent service it provides. (I've witnessed both, from a PR and patient point of view, and seen the same high standards of patient care and safety in either setting).
Interestingly, private patients expect private healthcare to be a better experience than the NHS, or why else would there be a point of paying for something you could get for 'free'?
This goes beyond just the shorter waiting times and the perception of better food (a 2018 study showed that six out of 10 people think that NHS food is unappetising). However, pulling out the differentiator for marketing materials while not criticising other providers is tricky messaging to balance.
Expect your patients to Google you (a lot)
Say any unfamiliar term or place name, or actor or type of vegetable – most people will turn instantly to Google to find out what it is. Choosing healthcare is no exception and people will pore over articles and reviews before they even contact you. Make sure that your online footprint is strong, including in third-party articles – the backbone of traditional PR.
Patients in the UK are either funded by the NHS and receive their care in an NHS or a private setting (yes, NHS patients can have their procedures paid for in a private hospital), have health insurance or 'self-pay' their own way on an as-needed basis.
According to research by the healthcare intelligence organisation LaingBuisson, the number of 'self-pay' patients accounted for 23% of the market in 2017, up from 19% in 2015. This, according to the report, is partially down to improved customer service, better marketing and shorter private waiting lists.
Patients expectations are different
I have worked in PR in both the NHS and the private sector and provided PR support for healthcare charities. The patients are similar in that they are generally ill and/or needing care or advice. However, patient expectations change in different settings.
While NHS patients expect the NHS to fix them whatever they have wrong with them (I remember one man arriving at A&E with some pasta stuck under his fingernail), there are clear 'edges' associated with private healthcare. There is an apparent beginning, middle and end of the involvement which, although caring throughout, is a business transaction.
This provides challenges for reputation management. According to the Nuffield Trust, public satisfaction with the NHS is at the lowest level for 10 years, driven by waiting times, staff shortages and funding issues. It is difficult to maintain and build reputation against this backdrop.
However, the NHS has worked hard over its 70 years to establish its place. This has been effective to the point that the same patients who may complain on the one hand will still defend 'their' hospital. There are exceptions (especially in fertility and cancer care), but in general private patients do not have the same emotive response to their private hospital.
Private hospitals need to work harder on establishing and defending their reputation.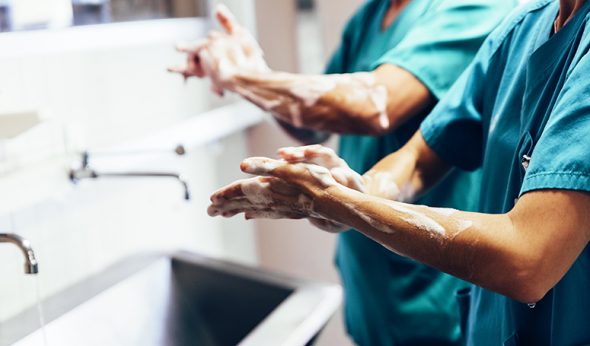 Establish a credible voice
Hands up who has ever had a weird spot or pain and Googled it to find out what it could be? If we all listened to Dr Google we would all be convinced we had any number of ailments and were destined for imminent doom. With everyone able to be a publisher, or perhaps a salesperson, it's difficult for consumers to work out which voice is credible and which is trying to sell a remedy for their own financial gain.
It is important to establish yourself as a credible voice. Work on relationships with potential patients now, for example through reliable and relevant information in e-newsletters and Consultant comments in national publications. When someone needs help, they turn to the familiar and trusted.
How to get good reviews
It is imperative, for public and private providers, to have positive reviews. People rely on reviews to make decisions, from holidays to fridges as much as from hip replacements to cataracts.
Additionally, I am told that the Care Quality Commission, the independent regulator that oversees all healthcare providers, looks at online reviews for an overall impression of the hospital. Bear in mind that health insurers and patients alike will avoid hospitals that do not meet the CQC's standards.
There are two ways to get a good review:
Provide a good service – nobody is going to praise a provider that falls short of expectations
Proactively ask for reviews when patients leave, or at follow-ups.
Left to their own devices, people are motivated to leave reviews if they have either a very good or a very bad experience; there is little in between. If you ask for reviews then you are likely to get either more good reviews or more balance between the polarised views.
Even if a review is 'bad', all is not lost as this gives an additional opportunity to enhance reputation. Cornell University carried out some research in 2017 than showed that hotels that responded positively to negative reviews enhanced their reputation more than those hotels that didn't respond or that had exclusively positive reviews.
PR is reputation management
Reputation management in the healthcare sector is as important now as it ever was, arguably more so against a backdrop of hyper-targeted posts designed purely to expedite a sale or secure a deal. Organisations need to make sure that PR remains firmly on the radar.
Gravity Global – Performance Marketing offers content marketing, digital PR and social media management services that can be tailored to meet your business needs. Get in touch today using the form below.
About Nicola Brown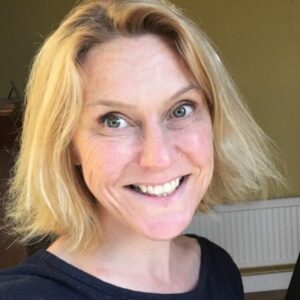 Nicola Brown is a former health journalist and newspaper editor, and former online editor for a network of newspapers in the East of England. She now runs the PR agency NB Thinks Ltd, with national and global clients.
As Head of Public Relations for one of the UK's largest private hospital networks, Nicola led proactive consumer health PR, stakeholder communications and reputation management.
She was a Head of Communications within the NHS, leading consumer health and campaigns to challenge public perception of mental health. Nicola also worked for an agency specialising in healthcare PR, during which time she worked for NHS commissioners, public health and strategic partnerships for NHS, private and charity healthcare clients.
She is an elected council member of the Chartered Institute of Public Relations, the industry body overseeing the work of professional PR practitioners. A long-term member of the CIPR, Nicola holds the body's highest Diploma qualification and is an active committee member of the body's largest Greater London group.
www.linkedin.com/in/nicolabrownmcipr
If you'd like to learn more managing public perceptions in the healthcare industry contact us here.