When it comes to small budget marketing, getting results worth shouting about can sometimes feel like a challenge. You see great examples of social campaigns that had an endless budget, and wonder how to translate those tactics into something with drastically less spending power behind it.
Creating something that looks great is just phase one; social marketing content should provide value and information, and stick in people's minds long after they've interacted with it. And of course, the smaller the budget, the more important it is that your targeting is on point. If you're setting up a new social campaign and you're keen to get the most for your money, here are a few things to keep in mind.
First and foremost, concentrate on quality
Even if your social campaign has a great idea or promotion behind it, it can be totally undermined by low-quality visuals and copy. It's hard to be objective about quality if you're responsible for every step of a campaign, versus if you're working with copy creators and graphic designers who are producing your ideas for you. So, get second, third and fourth opinions on whether your content really is great before you send it out the door.

If there is no budget for a graphic designer and that isn't your area of specialty, use a free graphic design website like Canva to bring ideas to life. Just remember to follow the 20% text rule if the social campaign is for Facebook, so that you can ensure it's seen by the maximum number of people and your reach isn't limited.
Be honest with yourself about whether the campaign has real value to viewers. Questions to ask yourself include:
What do viewers gain from seeing this?
What information does this provide?
Is there something genuinely memorable about this?
On a tight budget, it's all the more important to get it right first time – and a smaller spend doesn't have to mean a lower-quality finished collection of work.
Get your targeting spot on
Organic social has gone from having reasonable reach to almost no reach at all in recent years, so opting out of paid promotion altogether isn't really an option. Instead, the focus needs to be on getting the targeting of paid-for social ad content totally perfect.
In this area of consideration, ask yourself:
Who is the social campaign for?
What is the objective of this social campaign?
And of course, double check the details that might seem so obvious they get overlooked. If you inadvertently target the wrong location because you're rushing to get something live, you can wipe out your chances of seeing a good return on spend.
From targeting specific organisations on LinkedIn to focus keywords and interests on Pinterest, there are plenty of different angles to approach your campaign from, whether that campaign is based on retargeting, exclusive offers or a wider new promotion. Targeting a smaller number of people more likely to convert will likely be a better use of a small budget, than reaching out to a wider audience that isn't as nail-on-the-head.
Make sure your website is linked
Just as it's important to make sure your social accounts are linked from your website, the opposite is also a must. Make sure that social audiences don't have to work to visit your main site, by including site links in posts and on feed bios. This encourages overall audience growth, turning viewers of paid social ads into likely website traffic.
It's also important to ensure you monitor campaign performance to see which channels are driving the most traffic to your website, if you're able to carry out a multi-channel campaign. Which pieces of content perform the best over both website and social, and is there any way you could further optimise these or recreate more similar pieces?
As well as including website links, it's also advisable to include your contact details either on the advert itself or in accompanying copy, so that people know how best to reach you.
Create cohesion even if the campaign is single-channel
If your budget doesn't stretch far enough to target the right people on more than one channel, pick the most crucial and ensure cohesion across the board by making organic posts on other platforms too. For example, even if it's only the Instagram side of your campaign that's being promoted, ensuring audiences visiting you on Facebook, Twitter or Pinterest see consistent messaging helps to keep things working their best.
Of course, you'll want to adjust things so that your messaging isn't totally identical – but the call to action should be repeated throughout. If someone sees your campaign in one place and remembers it to come back to later, it should be visible whichever channel they visit you through. And equally, people who are only visiting you through channels without paid promotion should still be able to see that all-important messaging.
If you're not sure which channel is the one to put your money behind, the answer will usually be the one where you believe your audience spends the largest amount of their time online. It's also worth thinking about which channels your competitors are focusing on, and which channels best suit particular objectives.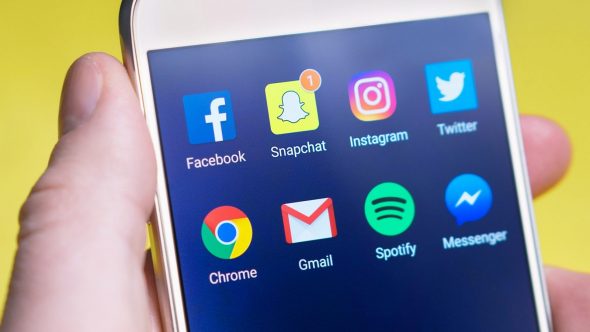 Monitor engagements and get stuck in
Finally, and perhaps one of the most important things to keep in mind if you're working with a tight budget, is engagement. Though your posts should naturally encourage people to interact through comments, likes and shares, it's wise not to simply push things out the door and leave them to their own devices.
Once your campaign is live, follow people who engage with it, respond to their comments and invite them to like your page (if they don't already) through a personalised DM. Monitoring the campaign once it's live enables you to be highly reactive, and stops you from missing any potentially great leads or important customer service queries.
Social engagement works both ways, and your campaigns should feel like an ongoing conversation rather than a single blast mail-out. This doesn't have to mean you're glued to your accounts all day every day. Be sure to schedule in time to actively check in on each channel and build relationships with new and existing audiences throughout your social campaigns.
Creating something that is visually appealing, genuinely useful and perfectly targeted may be easier said than done. But a small budget doesn't have to mean minimal results. By monitoring engagements and performance, and keeping your audience's needs and preferences at the heart of what you do, it's possible to achieve great things on a shoestring budget.
If you'd like any advice on your social media strategies including how best to maximise your campaigns, email hello@www.gravityglobal.com.