As a data analyst in a digital marketing agency, it's essential for me to collect, analyse and report data accurately. This means using tools that are proven to deliver the best insights. Here are some of the data analysis tools that I regularly use and recommend:
Tools for data collection
To make accurate decisions you need accurate data. This can come from anywhere, whether that be a spreadsheet you're using to track the number of office tea rounds you make or a customer database with millions of entries. You'll already know the obvious marketing data sources such as Google Analytics, Google Keyword Planner, SEMRush etc – so below are some data collection tools that you may not have heard of.
1. Supermetrics
Supermetrics is a life-saver if you want to produce reports in Excel or Google Sheets. You can use APIs to connect to multiple sources, such as Google Analytics, Bing Ads, MailChimp or SEMRush, and your spreadsheet will automatically display the data.
One of its most useful features is the AVOID_SAMPLING option in its Google Analytics "data grabber". In scenarios where Google Analytics would sample data, Supermetrics try to avoid sampling. In my experience, this incredible data wizardry works nine times out of 10. It's unclear how it works, but I assume that it splits the request into multiple queries, so it displays actual numbers rather than sampled figures.
2. URL Profiler
URL Profiler is a desktop-based software that allows you to gather bulk-data about URLs. You can collect MOZ metrics, Majestic metrics and social metrics (shares, likes, comments etc) in one place. It's useful for everything SEO, from link audits to competitor analysis.

A particularly helpful feature is its semantic data capture tool. Using algorithms, it returns information about the content of a URL such as tone and readability.
3. Office of National Statistics (ONS)
Data is great – but free data is even better. If you need UK-specific data, then the ONS is the place to go. Their site offers information on the population that can be very useful. I've used the ONS to enrich customer profiling data and understand the population that lives near certain store locations.
Other tools to help capture or collect data: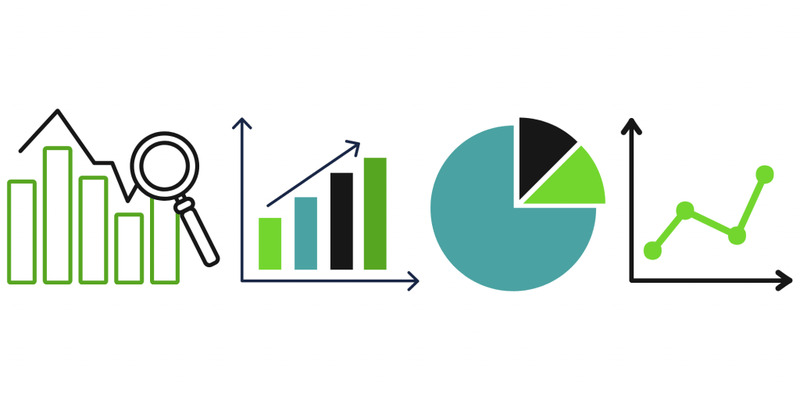 Data visualisation and reporting
Report data needs to be digested quickly, so that decisions can made and campaigns move forward. However, as humans, looking at a table of numbers doesn't allow our brains to compute what is happening (or at least not as quickly or usefully as we need.) This is why data visualisation is an essential part of campaign reporting.

Another important factor of reporting is speed and efficiency. Creating reports on a regular basis can be a time-consuming task, especially if you're collecting data from multiple sources and updating (what feels like) a million spreadsheets. To speed this process up, there must be automation.
4. Klipfolio
A great tool that provides data visualisation and automation is Klipfolio. It's a Canadian software-as-a-service (SaaS) that provides dashboards to help its users monitor the performance of their marketing campaigns. The cost is lower than you expect, meaning it seriously competes with the likes of Qlik and Tableau.

Klipfolio connects with a vast range of data sources via integrated APIs – and if there isn't an API for a data source, it's easy enough to build your own within the platform! It even has a handy feature that allows you to email data as an attachment.

What so many dashboard tools fail at, is having the flexibility to combine data sources to show true marketing performance. Klipfolio not only provides what other dashboards can't, it also allows for even greater flexibility with its the Excel-like functions within its widget editor.

To top it off, Klipfolio has a great support network and community of fellow developers that will guide you through every step – from building your first widget to improving the efficiency of your calculation performance.

Other tools to help visualise and report data: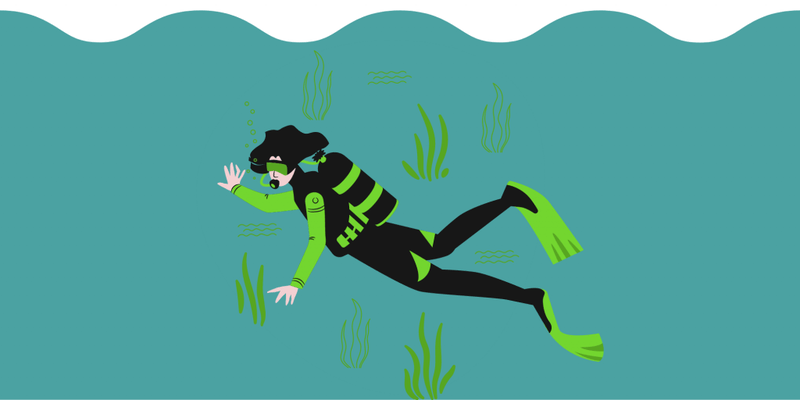 Tools for prediction and deep dive analysis
No marketing team should take another step forward without first understanding what the future they're stepping into will look like. Forecasting and predicting trends in products and services allows for more accurate decision-making. Of course, you need more than a medium with a crystal ball to understand what the future will look like. You need a data warrior armed with a terabit of analytical fodder and an analytics software package.
5. Orange
If, like me, you've previously used expensive enterprise software for modelling, you'll be surprised to learn that the software I use most often is free. Orange is an open source point-and-click statistical analytics software package. You drag and drop "nodes" into a "workspace" and connect them with data pipelines. Each node can be left with its default parameters, or you can modify them.

There are an abundance of nodes to choose from, including data manipulation and data visualisation. My favourites are the Logistic Regression, Linear Regression and Neural Network nodes. If you're a keen Python developer, you can even build your own nodes.

Other tools to help predictions and deep dive analysis:
Are you still wondering what your company could gain from website data analysis, then click here for our 7-point list.
Looking for more information about the most effective data analysis tools to use for your digital marketing campaigns? Drop us a message at hello@www.gravityglobal.com!