After years of conferences and meetups at the iconic BrightonSEO hub, the annual event was drastically different this year thanks to the virus that must not be named.
Most years see thousands of digital marketers across the world come to Brighton for this prestigious marketing event. While this year, there was no networking, no live talks and no sneaking merch into tote bags at every given opportunity, the sense of community remained strong. BrightonSEO consisted of pre-recorded talks, meaning that you could skip forward and back – definitely something that you couldn't do at previous events. As an added bonus, all pre-recorded talks are available online at BrightonSEO's nifty Video Vault, a place where you can re-watch all the talks in your own time.
After spending two full days engaging in a variety of insightful talks, here are our top three highlights and learnings from a digital PR and content perspective: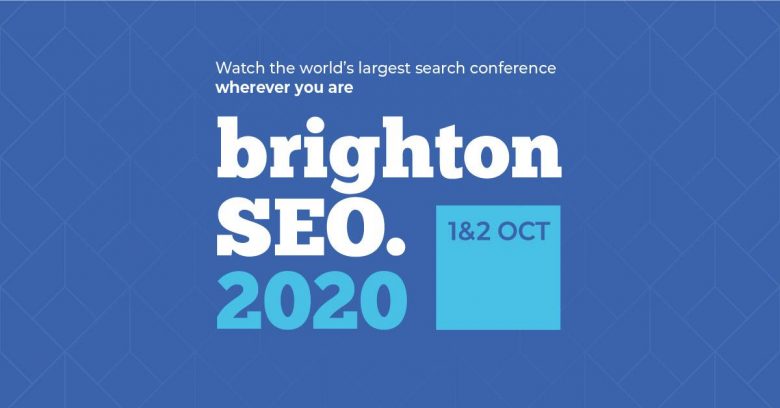 Get it right the first time
For PRs everywhere, journalist opinions matter. This is why there's no better place to start than with Sian Elvin, Assistant News Editor at Metro.co.uk. In her talk, 'What journalists want from press releases', Sian began with something very valuable: an explanation of what she does on a day to day basis. While this varies from journalist to journalist, it is useful to get an insight into the everyday duties and expectations of a journalist in order to help PR professionals shape what we do.
Sian shared with us how she sources her news stories, which included sourcing stories via social media, news wires, pitches via email and listening to pitches from reporters. She then elaborated on exactly what PRs should pitch to journalists, and how.
One of the first pieces of advice she offered is that it is essential for PRs to get it right the first time. While this may sound like obvious advice, human error is a very real thing and it is always best to double check your press releases before sending them. Another useful piece of advice she offered was that many journalists are very much interested in the human's behind the figures rather than the figures themselves. As PRs, it's easy to get wrapped up in quantitative research. While numbers and figures do matter, it's the people behind the statistics that bring a story to life.
The future of Digital PR is blended
Another interesting talk on the topic of PR was 'The future of digital PR: Are hero campaigns a thing of the past?', by Jane Hunt, Co-founder at JBH – The Content Agency. Here, Jane discussed how the Covid-19 pandemic had changed the way they pitched to journalists. As we already know, there was a specific interest in escapism, human interest pieces and lighthearted news stories during the UK lockdown, which is why we needed to adapt our ideas and pitches to better suit the climate.
Jane emphasised how reactive PR was a much better solution for earning links and coverage during this time, rather than relying on large scale PR campaigns. Not only did Jane display the successes of pursuing a reactive technique, she offered insightful advice about how other PR agencies can manage reactive PR campaigns.
For agencies with more difficult clients in terms of receiving speedy sign off, a reactive PR technique is easier said than done, but it doesn't mean you have to lose hope altogether. Jane touched on this in her talk and also offered a potential solution to the problem. She admitted that being agile isn't easy, but in order to be agile you need to build trust with your clients and have solid processes in place for sign off (on both the agency side and the client side.)
Jane then delved deeper into what the pandemic and subsequent lockdown taught her and her team, and offered this advice to other PR teams: During a crisis, you need to let go of previous plans and focus on little assets and reactive pitching. Relationships are key to success and not just with journalists, but with your internal team and clients also.
When looking at the future of digital PR, Jane emphasised that we should consider pursuing a more blended approach to PR, meaning a mix of hero content, reactive PR and corporate PR.
Overall, Jane suggested that PR teams should focus less on hero campaigns and take cues from the news cycle for reactive PR purposes. Most importantly, being agile is crucial for campaign success. Think "today, not tomorrow".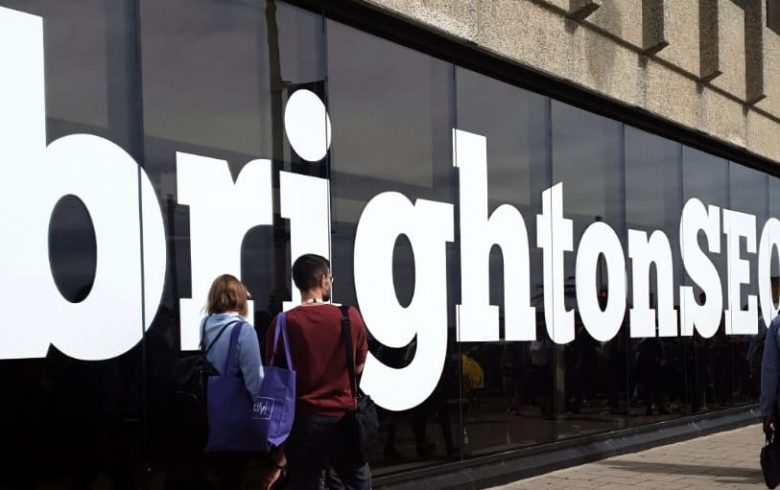 The truth about Digital PR campaigns
Mark Johnstone, Founder of Content Hubble began his talk, 'Deconstructing award-winning campaigns', by speaking honestly and openly about the fact that winning awards for content campaigns is not everything. While this may sound very paradoxical for the subject of discussion, it was refreshing to hear. Mark swiftly continues to say that despite this, it can be nice for teams to have that kind of recognition for their work.
Mark discussed real award-winning campaigns and then deconstructed them by analysing the very start of the campaign, the root of the idea. He highlighted that every successful campaign starts by using one of the following four methods: data, format, topic or research. For example, was the content idea inspired by publicly available data or was it inspired by a particular format?
Mark finished with a simple formula to describe what a successful award-winning campaign needs. In short, an award-winning campaign "reveals something new and surprising on a popular topic. It generates clickable headlines and has broad appeal". While this summary seems straight-foward enough, it is vital that content creators always keep this in mind.
While BrightonSEO was undeniably different this year, it was still a success thanks to the efforts of the digital marketing community. Hopefully we'll be able to physically attend BrightonSEO in the future, but in the meantime, BrightonSEO has proven that virtual works.