Have we got your attention?
It is well-established fact that a company's market share is directly related to the attention its brand receives. There is an abundance of empirical evidence to be found that proves this with a quick search on Google or YouTube.
The simple rule of thumb is that the more attention its brand receives in comparison to rival brands, the more and faster a company will grow. So as most of us in the marketing community are judged on our success as growth seekers, why is it we typically micro-measure the tactical performance of every single marketing activity, but aren't able to say how the brand is performing overall in this crucial battle for attention?
The simple answer is that the macro impact on attention is just not measured, in part, because the means of measuring attention effectively are not available, and also, there is a lack of clarity on what aspects of attention drives growth.
Attention – the world's most valuable commodity
In the 2000s, consumer markets experienced the start of what came to be known as the Attention Economy – where brands engage in a digital and social media battle for the finite attention of their consumers.
It took longer to emerge in B2B markets, but more recently it has completely rewritten the rules of business marketing. No longer is the solution as simple as increasing budget to buy share of voice in trade media, or recruit to increase the strength of the sales team.
In the B2B Attention Economy the complex nature of maintaining brand attention through extended buying cycles and across diverse decision-making persona groups, has left many business brands struggling to adapt to the new criteria for success. And with attention being the key to achieving growth in market share, many are failing to realise their commercial ambitions.
Capturing that growth-critical attention needs a new way of looking at B2B and complex market challenges. Marketers need a new model to work to, and the tools and measures to help them seek out where the opportunities lie to capture a disproportionate share of attention, so enabling brands to fulfil their growth potential.
Fame Admiration and Belief or 'FAB'
FAB is Gravity Global's unique approach to creating, optimising and measuring brand attention. It's based on research and observations of fast-growing businesses that shows Fame, Admiration and Belief to be the three crucial drivers of the attention that accelerates market performance and growth in any B2B or complex market sector.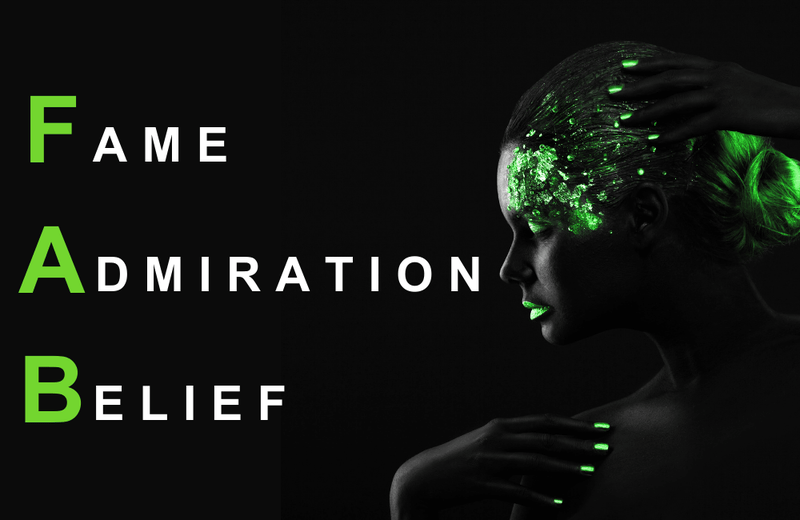 In this all-important competitive battle, optimising and applying these three drivers against your rivals will enable you to grab a disproportionate share of market attention and drive your quest for growth.
Through the lens of FAB, you can see how your marketing effectiveness compares to that of your competitors; how to reshape your brand and competitive positioning for growth; deploy disruptive market share-winning creative strategies; and how to optimise and track your brand to demand-generation programmes, end to end.
Now, have we got your attention?!
Read all about how pursuing sustainable success can achieve more sales here
To find out more about FAB, email us at hello@gravityglobal.com or visit our contact us page here.