The time has come, and you've set aside money in your 2018 budget for a new website! It has been a couple of years since your last website build. Your previous web developer promised you the world if you used their recommended Content Management System, but you were ultimately disappointed.
You have been able to make edits here and there, but overall you have felt a little jaded. The CMS is hard to use, and the functionality doesn't vibe well with your business needs.
We get it. You are a busy marketing professional with a million tasks on your plate, in addition to managing the company website. Your Content Management System is a marketing tool that should make your life easier, not harder.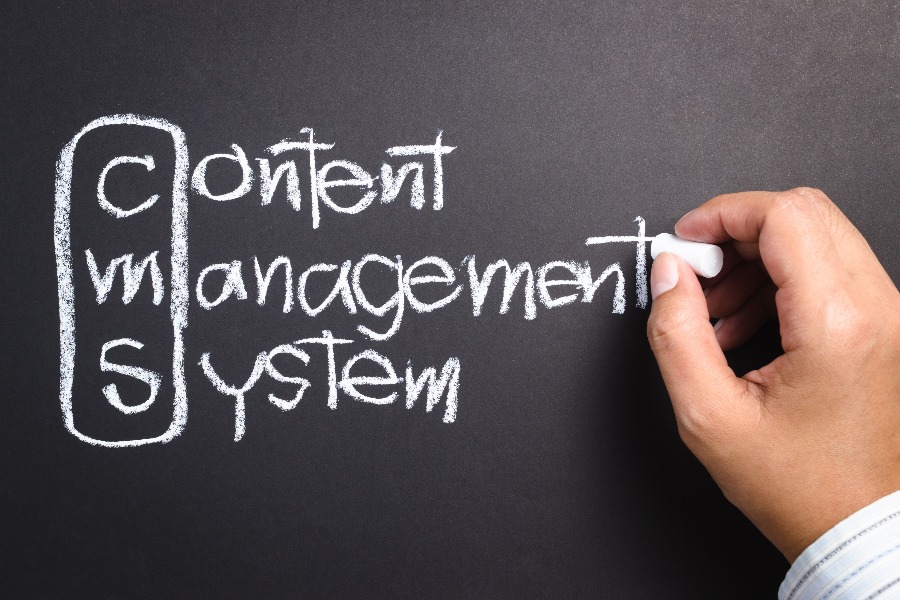 Gravity is here to help you with the consideration process of finding the best CMS for your business. When shopping for a CMS, consider building a "must-have" list of requirements.
Below we have created a list of items Marketing Professionals should consider when looking for a new Content Management platform.
Core functionality - Don't assume all CMS's have the same core functionality. At the very least, make sure you can create, delete, edit and organize pages.
Editor - Look for a CMS that has a What You See is What You Get (WYSIWYG) editor, this is the easiest way to see how your content will display on the page.
Roles and Permissions - It is vital that you are able to limit a user's control over the content they can edit on the website. You do not want the intern to have the same role and permission as the Vice President of Marketing. Most Content Management platforms offer multiple permission levels such as an administrator, an editor, or a contributor to ease this problem.
Workflow - Does your boss need to approve site edits? Look for a platform that supports Workflow by routing updates to the appropriate people for review and approval.
Versioning - In the event you publish something by accident (Oops! - It's OK we have all been there), version control will help by allowing you to go back to previous versions.
Multilingual Capability - True multilingual support requires a CMS that supports multiple languages within a single site. It facilitates translating and sharing content between different language versions. Consider what that means for your business. Just because a CMS can add multiple languages doesn't mean you have the content or the resources to translate content or pay for those translations.
Intuitive and Easy to Use - What if you can't use your CMS? There is nothing worse than having a tool that is meant to make your life easier, only for it to make your life harder. Ask your web partner to give you a tour of the CMS and see for yourself how institutive it is. Activities like adding a new page or editing should be a simple task anyone can perform.
Keep in mind a CMS platform may offer more than your business needs. The last thing you want is to pay for something you'll never use.
Gravity is CMS-agnostic and happy to help you figure out which CMS is right for your business, so contact us today if you're weighing your options.
Happy shopping!