Creating the world's most successful B2B marketing campaign
MARKETING DISRUPTED: B2B EDITION
Get ready for the B2B edition of Marketing Association's popular Marketing Disrupted Series!
The event sees international innovators and disruptors invited to share their expertise with local marketers. Starting 24 March, this 3-part online series is a fantastic opportunity to gain real-life insights into key B2B marketing challenges and opportunities, here and abroad.
Episode 1 | 24th March 2022 | 9:00am – 10:30am
Mark Lethbridge is CEO of Gravity Global, the most awarded B2B agency in the world. Livestreaming in from the UK, Mark will not only share the story of their award-winning 'Profit Hunter' campaign for the Embraer airlines, but also delight us with observations from his incredible global brand strategy experience developed over the last 38 years, working with leading B2B brands such as Airbus, Unilever, Aviva, and Mazda to name a few.
Making your brand stand out: What successful B2B companies do differently
How Embraer's objectives translated into a multinational multi-award-winning campaign
The challenges and hurdles that we, and Embraer, faced in creating the campaign and taking it to market
How the campaign has been adapted, refined, and reinvented to be successful over multiple years
How it has delivered real sales and marketing alignment
What we can learn from 'Profit Hunter' and other successful campaigns
---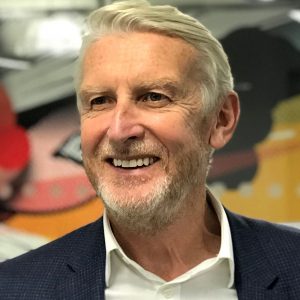 Mark Lethbridge brings extensive global brand strategy experience developed over 40 years. A major contributor to the industry, Mark champions marketing strategies that accelerate business growth and shareholder value.
Mark started his career with Unilever in 1977. Switching to agency side he became Director of Client Services at a leading London advertising agency, Lovell Rupert Curtis.
In 1989 Mark founded the AGA Group based in London – with the ambition of bringing best practice marketing to B2B global brands, a space that was incredibly underserved by marketing agencies. Mark held this position for 20 years.
In 2009 Mark created Gravity Global which spans across 5 continents.
Mark is also Past President of MAGNET (Marketing and Advertising Global Network). This network of marketing agencies represents more than 800 clients with resources in 100 key cities around the world and total annual billings of close to $2 billion USD. He is an active contributor to the B2B marketing industry, identifying marketing best practice and serves as a Business Superbrands judge.